For Students of Emory University
Wednesday, Sept. 16, 2020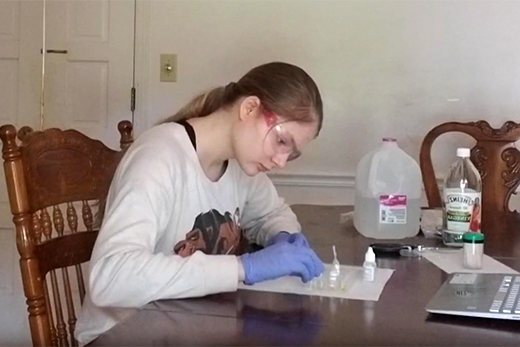 Professors become students to prepare dynamic remote instruction
More than 800 undergraduate faculty completed intensive training in online course design and teaching to prepare for fall semester. Learn about their creative approaches, from home lab kits in chemistry to digital "movie trailers" to help students connect concepts in American Studies.
---
---
---
---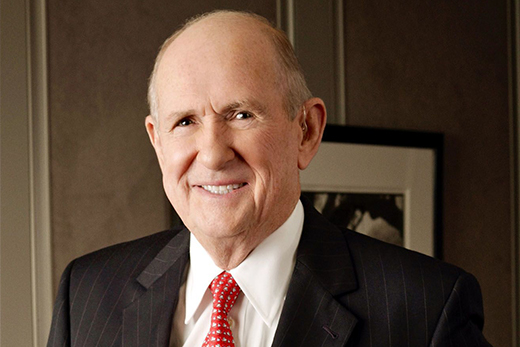 Remembering the humanity and philanthropy of R. Randall Rollins
The legacy of R. Randall Rollins, the visionary businessman and philanthropist who passed away last month, will extend far into the future, carried by the public health leaders, physicians, theologians and others who benefitted from his investments in Emory.
ICYMI: "Your Fantastic Mind" has received an Emmy award for its inaugural season in the "Writer-Program" category. Season 2 began last week, with the first episode focusing on how COVID-19 impacts the brain. Watch it here and tune in to Georgia Public Broadcasting to watch the rest of the season.
Environmental Sciences Fall Seminar
In this next installment of the fall seminar series, Tom Gillespie speaks on "Preventing Pandemics and Saving Species: Disease Ecology Is Where Biodiversity Conservation and Global Health Collide."
When: Sept. 18, 9:00 a.m.
Where: Online
Admission: Free
Beethoven String Quartet Virtual Concert
The Vega String Quartet continues its exploration of the complete Beethoven String Quartets, with guest violinist David Coucheron. This virtual concert will be livestreamed from the Schwartz Center's Emerson Concert Hall.
When: Sept. 19, 8:00 p.m.
Where: Online
Admission: Free
"Empire and the Black Pacific"
Edlie Wong of the University of Maryland is the guest speaker for the JWJI Colloquium Series, a weekly lunch talk that addresses topics on race and difference.
When: Sept. 21, 12:00 p.m.
Where: Online
Admission: Free; registration required
"African American Poetry"
As part of the Decatur Book Festival, poet Kevin Young will take part in a conversation about the range of voices in African American poetry, both in his own writings and as a scholar working on the anthology "African American Poetry: 250 Years of Struggle and Song."
When: Sept. 22, 6:30 p.m.
Where: Online
Admission: Free; registration required
Editor: Leigh DeLozier
Vice President for Enterprise Communications: Douglas Busk
Senior Vice President for Communications and Public Affairs: David Sandor

Dooley Report is published by  Communications and Public Affairs
Read the Dooley Report Guidelines
Copyright 2022 Emory University | All Rights Reserved
201 Dowman Drive, Atlanta, Georgia 30322 USA | 404.727.6123