For Students of Emory University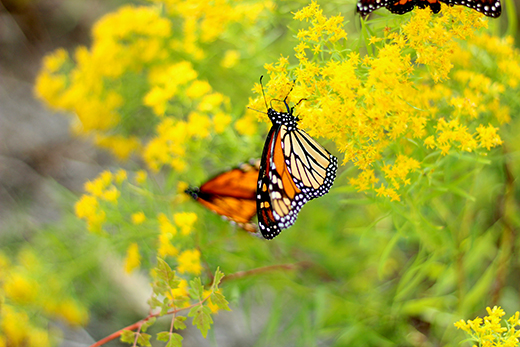 Butterfly genomics: Biologists show how monarchs fly differently, but meet and mate
Eastern and western monarch butterflies may differ when migrating to their overwintering sites, but a new study from the lab of Emory biologist Jaap de Roode confirms that the two groups are genetically the same. Co-author Amanda Pierce launched the project while she was a PhD student in the De Roode Lab.
---
Nationwide 'All of Us' health database now available to Emory researchers
The "All of Us" research program has opened the researcher workbench platform for investigators at select institutions, including Emory University. The beta version will enable researchers, including students, to begin exploring the program's initial dataset and tools for use in a wide range of analyses.
---
---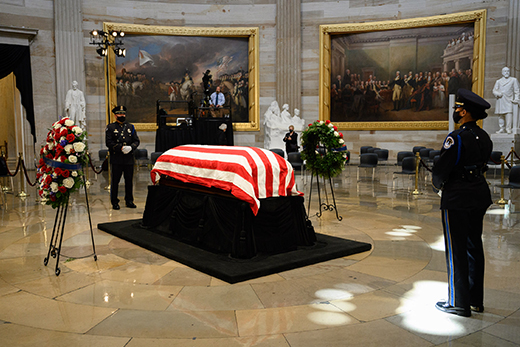 Remembering John Lewis: A dear friend and inspiration to Emory
The six-day celebration of U.S. Rep. John Lewis' life included replaying the address he delivered at Emory Commencement in 2014 during a ceremony in the Rotunda of the U.S. Capitol. View his address and learn more about the civil rights luminary, member of Congress and friend to Emory.
Stay informed: With the start of fall semester nearing, be sure to keep up-to-date on important information for students, faculty and staff. Visit the Emory Forward website for the latest details about returning to campus and how fall semester will look.
Emory Climate Talks: Jeff Foote
In this "Cool Climate Chat," learn about programs through EarthCraft that train builders, realtors and property managers on constructing properties that use 30% less energy.
When: Aug. 3, 3:00 p.m.
Where: Online
Admission: Free
Editor: Leigh DeLozier
Vice President for Enterprise Communications: Douglas Busk
Senior Vice President for Communications and Public Affairs: David Sandor

Dooley Report is published by  Communications and Public Affairs
Read the Dooley Report Guidelines
Copyright 2022 Emory University | All Rights Reserved
201 Dowman Drive, Atlanta, Georgia 30322 USA | 404.727.6123