For Students of Emory University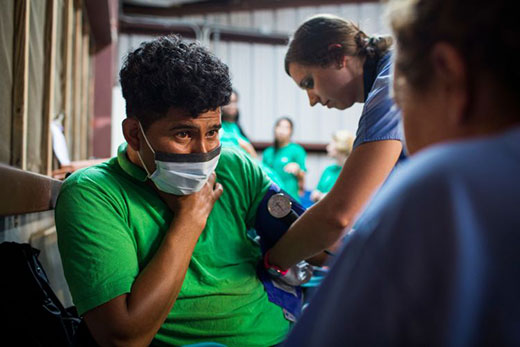 The learning fields
Emory is home to two successful migrant health programs. Both can be life-changing for students and farmworkers alike. See how students in the Nell Hodgson Woodruff School of Nursing and the School of Medicine's Physician Assistant Program find life-changing experiences in the fields.
---
Sustainability grants fund green projects across Emory
From creating fun events to motivate students to take MARTA to piloting reusable metal needles in a chemistry lab, projects funded by the latest grants from Emory's Office of Sustainability Initiatives support conservation and social justice on Emory's campuses.
---
---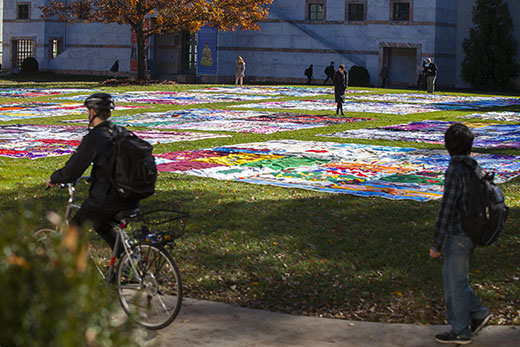 World AIDS Day events feature Quilt on the Quad, free HIV testing
Emory will recognize World AIDS Day this week with two campus events intended to draw attention to the worldwide fight against HIV, support people living with the virus, and honor those whose lives have been claimed by AIDS.
---
---
Clarkston Summit lays foundation for deeper community engagement
More than 250 members of the Clarkston refugee and immigrant communities, Emory and Georgia State University researchers and volunteers, and community organizations met recently at GSU's Clarkston campus to learn from each other and plan future collaborations.
---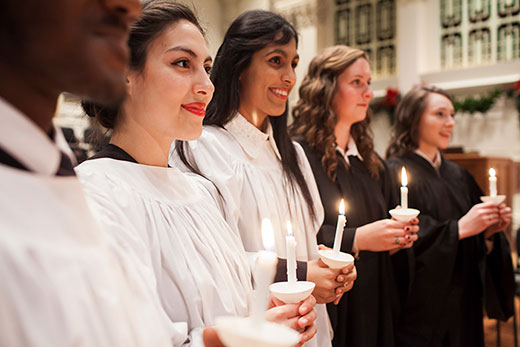 Emory campus traditions celebrate the holiday season
Joy to the world! Emory's December calendar includes plenty of holiday-themed festivities, as well as other exciting musical and dance offerings.
Vote in the Dec. 4 runoff election: Emory encourages you to exercise your right to vote. Early voting is under way this week in the Georgia runoffs for secretary of state and Public Service Commission, District 3. Visit the Georgia My Voter Page to find out where you can vote early or on Election Day.
A Festival of Nine Lessons and Carols
An Emory tradition since 1935, this candlelit service of choral music and scripture readings by special guests from the Emory community will be repeated Dec. 8.
When: Dec. 7, 8:00 p.m.
Where: Glenn Memorial Auditorium
Admission: $5 Emory students
Emory Basketball
Cheer on the Eagles at several games this month, starting Dec. 8 with the Women's team vs. Birmingham Southern. View Emory Athletics for more dates and times.
When: Dec. 8, 4:00 p.m.
Where: Woodruff PE Center
Admission: Free
 
 
 
 
 
 

WaterHub Tour
When: Dec. 7, 9:30 a.m.
Where: WaterHub on Peavine Drive
Admission: Free

 
 
 
 
 
 
 
 
 
 

Finals and Fuchka
When: Dec. 12, 12:00 p.m.
Where: Woodruff Library, Jones Room
Admission: Free

 
 
 
 
 
 
Editor: Laura Douglas-Brown
Associate Vice President for University Communications: Nancy Seideman
Senior Vice President for Communications and Public Affairs: David B. Sandor

Dooley Report is published by  Communications and Public Affairs
Read the Dooley Report Guidelines
Copyright 2022 Emory University | All Rights Reserved
201 Dowman Drive, Atlanta, Georgia 30322 USA | 404.727.6123