For Students of Emory University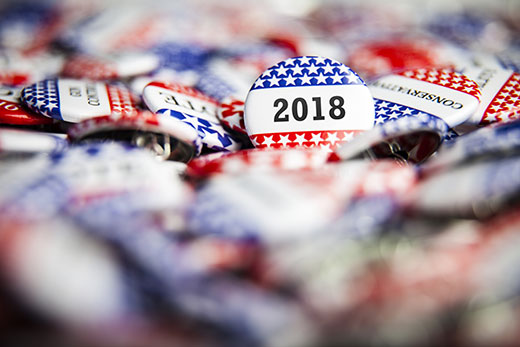 Midterm elections: Emory experts weigh in on what's at stake Nov. 6
With debates over the midterm elections reaching a fever pitch, Emory faculty experts outline the key issues to watch in this year's historic races.
---
---
---
Study gives new insight into how the brain perceives places
A new study shows that the brain has two distinct systems for how it perceives our environment: one for recognizing a place and another for navigating through it. The work could have important implications for helping people to recover from brain injuries and for the design of computer vision systems, such as self-driving cars.
---
---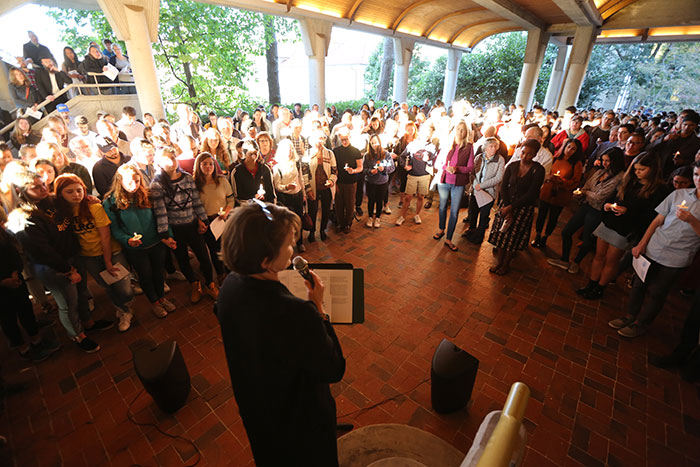 Emory gathers to remember victims of synagogue shooting
With the flag on the Emory Quad flying at half-staff, the campus community came together Monday for a student-led gathering to remember the victims of the shooting at Tree of Life Synagogue in Pittsburgh. Learn about emotional support resources available at Emory.
Emory Insider: Sustainability
Join November's campus recycling contest: Compete to reduce landfill waste in your campus building throughout the month in the November Recycling Competition. The winning building will receive $3,000 to implement an innovative project to divert even more waste from the landfill. 
Emory's Annual Concerto and Aria Competition
Hear Emory music students compete to perform as soloist with the Emory University Symphony Orchestra and Emory Wind Ensemble.
When: Nov. 4, 7:00 p.m.
Where: Schwartz Center for Performing Arts, Emerson Concert Hall
Admission: Free
EmoryThanks Day
Stop by any of 11 stations around campus and write a note or take photos or videos thanking Emory donors for their generosity.
When: Nov. 8, 9:30 a.m.
Where: Various stations
Admission: Free
Emory Cares International Day of Service
Sign up for service projects in Atlanta and throughout the world for this annual day of service.
When: Nov. 10, 11:00 a.m.
Where: McDonough Field and community locations
Admission: Free
 

WaterHub Tour
When: Nov. 2, 9:30 a.m.
Where: WaterHub on Peavine Drive
Admission: Free

 
 

Customize a Blanket
When: Nov. 2, 3:00 p.m.
Where: Cox Hall, TechLab
Admission: Free; sign-up required

 

Halaloween
When: Nov. 2, 4:00 p.m.
Where: Campus Life Pavillion
Admission: Free

 
 
 
 
 
 
 
 
 
 
 
 
 
 
 
 
 
 
 
Editor: Laura Douglas-Brown
Associate Vice President for University Communications: Nancy Seideman
Senior Vice President for Communications and Public Affairs: David B. Sandor

Dooley Report is published by  Communications and Public Affairs
Read the Dooley Report Guidelines
Copyright 2022 Emory University | All Rights Reserved
201 Dowman Drive, Atlanta, Georgia 30322 USA | 404.727.6123