For Students of Emory University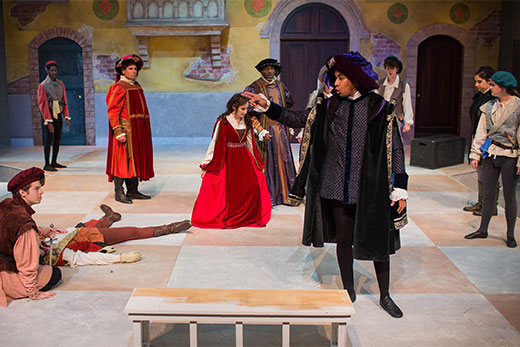 The play's the thing
At Emory, theater majors are not just acting. They are building cross-disciplinary skills that enhance performance in almost any career pursuit. In Emory's versatile theater program, you could say the career's the thing.
---
Emory ranks among top colleges for Teach For America
Teach For America recruits outstanding graduates to teach in high-need public schools. Emory is ranked #3 nationally among medium-sized schools contributing the greatest number of graduating seniors to the 2018 Teach For America corps.
---
MARTA approves $350 million for Clifton Corridor
The MARTA board of directors voted last week to approve $2.7 billion in allotments, including $350 million for the Clifton Corridor Transit Initiative, a light rail line that would decrease traffic congestion and improve sustainability in the Emory area.
---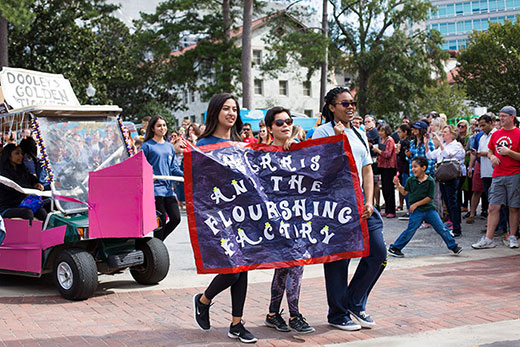 Get ready to set sail for Emory 'Homecoming at Sea'
Emory celebrates Homecoming Oct. 14-21 with a diverse schedule of activities, events and traditions for both students and alumni.
---
---
---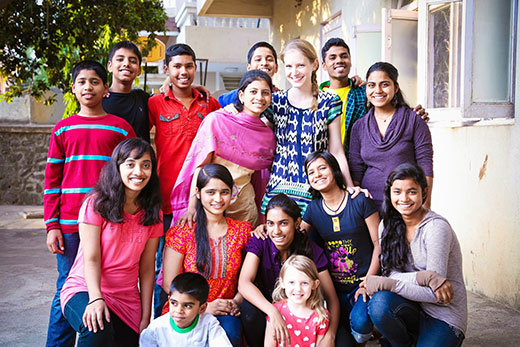 Meet the 2018 class of 40 Under Forty
From the director of an initiative serving street children in India to the recipient of a $10 million grant "to reinvent the American high school," get to know this year's 40 Under Forty — young Emory alumni already making exceptional impacts in the world.
Three-Episode Screening: "Alfred Hitchcock Presents"
See "Revenge" (1955); "Lamb to the Slaughter" (1958) and "A Crime for Mothers" (1961), three episodes of Alfred Hitchcock's anthology television series.
When: Oct. 17, 7:30 p.m.
Where: White Hall, Room 208
Admission: Free
 
 
 
 
 
 
 
 
 
 
 
 
 
 

Trauma-Sensitive Yoga
When: Oct. 15, 5:00 p.m.
Where: Woodruff PE Center, Room 306
Admission: Free; bring Emory ID

 

Emory Farmers Market
When: Oct. 16, 11:00 a.m.
Where: Cox Bridge
Admission: Free; bring cash to support local vendors

 

Sustainable Food Fair
When: Oct. 16, 11:30 a.m.
Where: Cox Bridge
Admission: Free; bring cash to support local vendors

 
 
 
 
 
Editor: Laura Douglas-Brown
Associate Vice President for University Communications: Nancy Seideman
Senior Vice President for Communications and Public Affairs: David B. Sandor

Dooley Report is published by  Communications and Public Affairs
Read the Dooley Report Guidelines
Copyright 2022 Emory University | All Rights Reserved
201 Dowman Drive, Atlanta, Georgia 30322 USA | 404.727.6123