For Students of Emory University
Wednesday, Sept. 26, 2018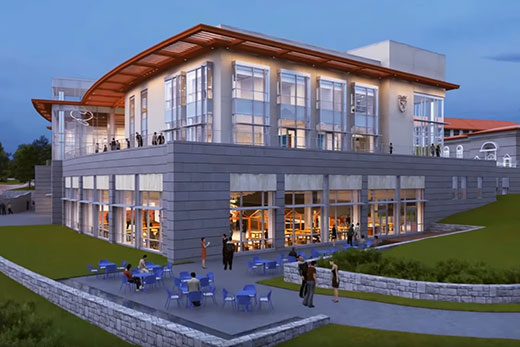 Community input sought for launch of Emory's new master plan
What should Emory look like in the future? An online survey and four campus town halls this week seek community insight as the university starts creating a new master plan, which will help provide a roadmap to plan for future facilities and digital investments.
---
Look for Catlanta's #Carloscats on campus through Friday
Street artist Catlanta created custom #Carloscats for the "Divine Felines: Cats of Ancient Egypt" exhibition at Emory's Michael C. Carlos Museum. Search for the wooden kitties around campus through Friday and see the exhibit by Nov. 11.
---
New book explores history of voter suppression in America
In "One Person, No Vote: How Voter Suppression Is Destroying Our Democracy," Emory historian Carol Anderson asserts that many of the efforts employed to impede black voters in the Jim Crow South are still being used successfully today.
---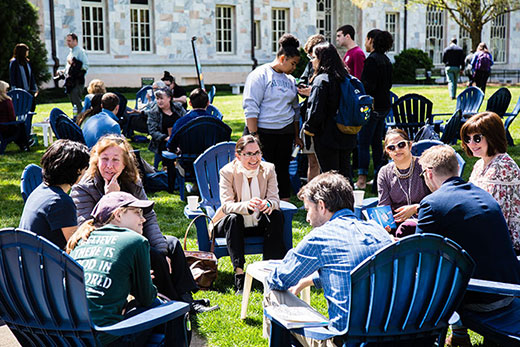 Share your thoughts about community at 'Conversations on the Quad'
"Community" is the theme as Emory students, faculty and staff are invited to the fall kickoff of "Conversations on the Quad," set for Thursday, Oct. 4, from 11 a.m. to 3 p.m. on the Emory Quadrangle.
---
---
---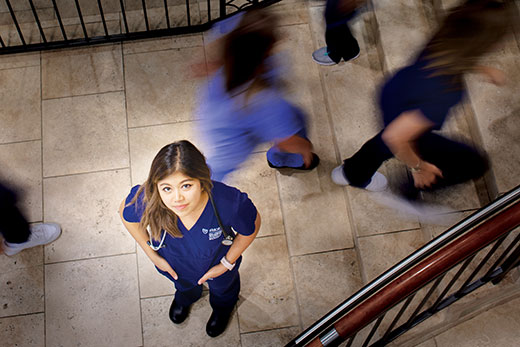 Critical need, critical care
What if you pushed the nurse call button and no one came? Emory is working to make sure that never happens — and teaching those who answer the call to lead with courage and compassion.
View 'SisterWriters' with Tayari Jones and Pearl Cleage: Best-selling author and new Emory professor Tayari Jones joins writer/social activist Pearl Cleage for a discussion on Thursday, Sept. 27, at 7 p.m. The campus event is full, but you can watch the livestream on Emory's Facebook page (@Emory University). Facebook Live viewers will be able to submit questions for Jones and Cleage.
Author Talk and Book Signing: "Aru Shah and the End of Time"
Emory alumnus Roshani Chokshi will discuss her book about a 12-year-old boy who lights an ancient Indian lamp and unwittingly sets in motion the destruction of the world.
When: Sept. 28, 7:00 p.m.
Where: Michael C. Carlos Museum, Ackerman Hall
Admission: Free
Candlelight Vigil for Suicide Prevention Month
Join Emory Dark Arts for a vigil for Suicide Prevention Month, including student speakers and an open mic to share your experiences.
When: Sept. 27, 8:00 p.m.
Where: Cox Bridge
Admission: Free
Dooley's Brunch at the DUC-Ling
"Tailgate Season! Go Eagles!" is the theme for this brunch featuring games outside, music blasting and grills going for burgers and hotdogs.
When: Sept. 30, 10:00 a.m.
Where: The DUC-Ling
Admission: Meal plan
Concert: Vega String Quartet
Emory's renowned quartet-in-residence gives a performance on the Oxford campus.
When: Oct. 1, 7:30 p.m.
Where: Oxford College, Williams Hall
Admission: Free
 
 
 
 
 
 

The Fixie: Bike Repair
When: Sept. 27, 5:00 p.m.
Where: Parking deck under first-year residence halls
Admission: Free

 
 
 
 
 
 
 
 
 
 
 
 
 
 
 
 
 
Editor: Laura Douglas-Brown
Associate Vice President for University Communications: Nancy Seideman
Senior Vice President for Communications and Public Affairs: David B. Sandor

Dooley Report is published by  Communications and Public Affairs
Read the Dooley Report Guidelines
Copyright 2022 Emory University | All Rights Reserved
201 Dowman Drive, Atlanta, Georgia 30322 USA | 404.727.6123