For Students of Emory University
Wednesday, April 25, 2018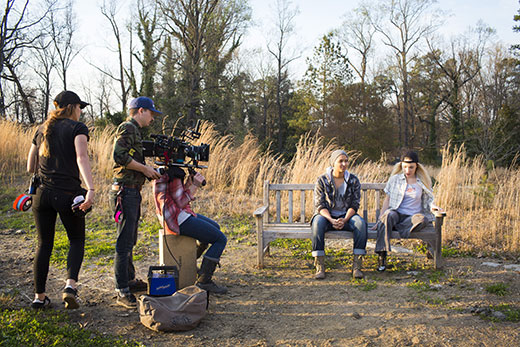 Film 'Fran K.' gives Emory students experience from page to stage to screen
Inspired by Mary Shelley's "Frankenstein" and produced through Emory's Screen Stages collaboration, "Fran K." wrestles with ethics in science and what makes a monster. It premieres April 29 on campus.
---
The PATH at Emory opens to acclaim
A partnership between Emory and the PATH Foundation has created a new bike/pedestrian path that will expand the local trail network and offer a safer alternative commute option. The new path officially opened April 20 with a ribbon-cutting ceremony.
---
---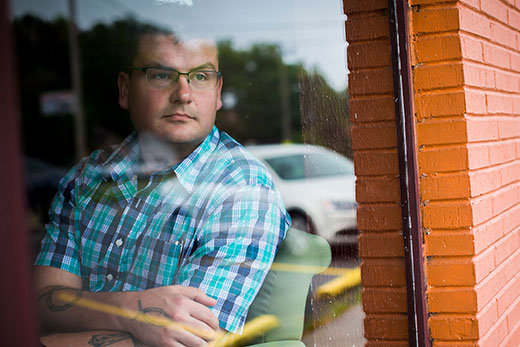 A veteran's next mission
Exposed to sarin gas as a soldier in Iraq, Emory PhD student Michael Yandell now studies moral injury, the emotional and spiritual damage that can occur when someone's deeply held moral beliefs are transgressed.
---
On DNA Day, learn about Emory genomic advances
Georgia Gov. Nathan Deal declared today "DNA Day in Georgia," part of a national celebration marking the completion of sequencing the human genome 15 years ago. In honor of the anniversary, read about 15 genomic advances and clinical programs from Emory and Children's Healthcare of Atlanta.
---
Emory College course features new views of 'the city'
Students in professor Christina Crawford's course "The Architect and the City" explore how cities are shaped by the decisions of those in power and the impact on business, the environment, public health and more.
---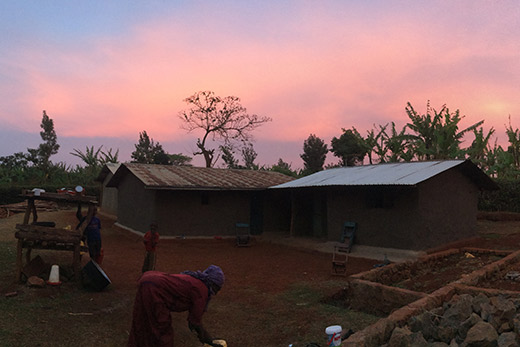 Seeing the world through a different lens
As Emory's study abroad students travel around the world, they demonstrate a talent for capturing their experiences through a camera lens. View the winners of this year's Study Abroad Photo Contest.
Emory marks Denim Day to end sexual violence
The Emory community observed Denim Day on April 18, wearing jeans and other denim clothing to show support for survivors of sexual assault and the overall goal of ending interpersonal violence.
Emory Insider: Sustainability
Moving out? Don't dump it, donate it! As you pack to move out of your residence hall, don't throw away items that you don't want to take home. Instead, donate them, and help Global Growers, a nonprofit that serves refugees, at the same time. Bins are available in residence halls through May 17, with trucks scheduled to pick up larger items. Learn more.
Emory Concert Choir: "Come to the Woods"
Inspired by woods, lakes, pastures and sky, the Emory Concert Choir sings choral music as beautiful and moving as the world it describes.
When: April 29, 7:00 p.m.
Where: Schwartz Center for Performing Arts, Emerson Concert Hall
Admission: Free
Midnight Pancake Breakfast
The Office of Spiritual and Religious Life invites you to take a break from studying for exams and put a fork in it with some late-night pancakes.
When: May 3, 10:00 p.m.
Where: Glenn Memorial United Methodist Church
Admission: Free
President's Open House
Emory President Claire E. Sterk invites students in the Class of 2018 to a casual, open house reception. Drop in any time between noon and 2 p.m. Registration is required.
When: May 5, 12:00 p.m.
Where: Lullwater House
Admission: Free
 
 
 
 
 
 
 
 

Open Mic Night
When: April 26, 7:00 p.m.
Where: Kaldi's Coffee at the Depot
Admission: Free

 
 
 
 
 
 
 
 
 
 
 
 
 
 
 
 

WaterHub Tour
When: May 1, 2:30 p.m.
Where: WaterHub on Peavine Drive
Admission: Free

 
 
Editor: Laura Douglas-Brown
Associate Vice President for University Communications: Nancy Seideman
Senior Vice President for Communications and Public Affairs: David B. Sandor

Dooley Report is published by  Communications and Public Affairs
Read the Dooley Report Guidelines
Copyright 2022 Emory University | All Rights Reserved
201 Dowman Drive, Atlanta, Georgia 30322 USA | 404.727.6123