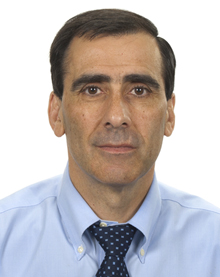 Ignacio Sanz, MD, an internationally renowned immunologist, has been named Emory's 13th Georgia Research Alliance Eminent Scholar and director of Emory's Kathleen B. and Mason I. Lowance Center for Human Immunology. He also will be director of the Division of Rheumatology in the Department of Medicine, a professor of medicine and pediatrics in Emory University School of Medicine, and he will be named the Mason I. Lowance, MD chair in human immunology.
Emory also has named Sanz a distinguished faculty awardee. He will assume his new roles beginning April 1.
"We are delighted that Dr. Sanz has been jointly recruited to the Departments of Medicine and Pediatrics," says Barbara Stoll, MD, George W. Brumley, Jr. Chair in Pediatrics and Chair of the Department. "His research focus will build on strengths in the School of Medicine in both immunology and rheumatology and underscores the importance of the continuum of pediatric to adult disease and health care."
Sanz has a specific expertise in autoimmune B-cell diseases with a special focus on systemic lupus erythematosus.

"Dr. Sanz's vision for the Lowance Center for Human Immunology is to create a multidisciplinary, broad-based, synergistic center that will work to collaborate with other internationally recognized programs with excellence in human immunology at Emory, such as the Emory Vaccine Center and the Emory Transplant Center," says Department of Medicine Chair Wayne Alexander, MD, PhD, the R. Bruce Logue Chair in Cardiology.
"The mission is to create a center at Emory that will rival the country's best, and further enhance our position as an international leader in basic and clinical immunology."
Sanz joins Emory after 15 years at the University of Rochester School of Medicine and Dentistry, where he served as professor of medicine, microbiology and immunology; division chief of Allergy, Immunology and Rheumatology; director of the Rochester Autoimmunity Center of Excellence; director of the Rochester Center for Biodefense of Immunocompromised Populations; director of the University of Rochester Center for Translational Immunology and Infectious Diseases; and chair of the Integrated Disease Program in Immunology and Infectious Diseases.
"Dr. Sanz's recruitment furthers Georgia's reputation as a leader in unlocking the power of the immune system to prevent and treat an array of diseases and conditions, including autoimmune diseases, HIV/AIDS and influenza," says C. Michael Cassidy, President and CEO of the Georgia Research Alliance. "His vision for the Lowance Center will also drive important collaborations among Georgia's research universities."
According to Paul Spearman, MD, Chief Research Officer for Children's Healthcare of Atlanta, Vice Chair for Research in the Department of Pediatrics, and the Nahmias-Schinazi Distinguished Research Chair in Pediatrics, "Dr. Sanz's groundbreaking research into B cell biology and mechanisms of autoimmunity will be a magnet for new research projects relevant to a number of childhood diseases. This line of investigation will make a large impact here in Atlanta and will ultimately improve the lives of children around the world."
Sanz completed his medical degree at University of Santander Medical School in Santander, Spain, and his internal medicine residency at National Center for Biomedical Investigation-Hospital Puerta de Hierro, in Madrid, Spain. He completed an immunology fellowship at the University of Texas Southwestern Medical School in Dallas and was a fellow in rheumatology at the University of Texas Health Science Center in San Antonio. He joined the University of Texas Health Science Center as an assistant professor of Medicine and Cellular and Structural Biology and became an associate professor in 1995.
---