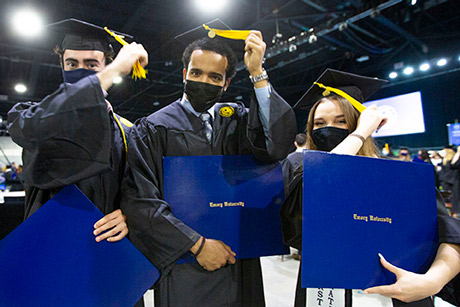 Learn about this year's Commencement ceremonies, set for May 14-16, and meet outstanding graduates from across the university.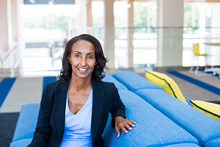 Enku Gelaye is being promoted effective May 1 after serving as vice president and dean of Campus Life since August 2019. She is responsible for 15,000 students in areas such as undergraduate residential life, health and wellness, athletics and civic engagement.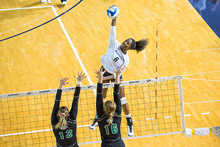 The University Athletic Association has announced its decision to return to a full schedule of conference competition this fall, ending a pandemic-related hiatus. Emory's 19 varsity sports teams are part of the UAA, which competes in the NCAA's Division III.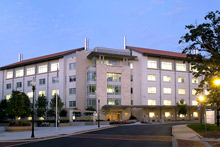 Physicians from Emory and Children's Healthcare of Atlanta are participating in a clinical trial testing the Moderna COVID-19 vaccine in children ages 6 months to less than 12 years. This is the same Moderna vaccine being distributed nationwide for adults.
Campus News »
Emory in the News »
Marketplace, May 13
Washington Post, May 13
New York Times, May 13
FOX News, May 12