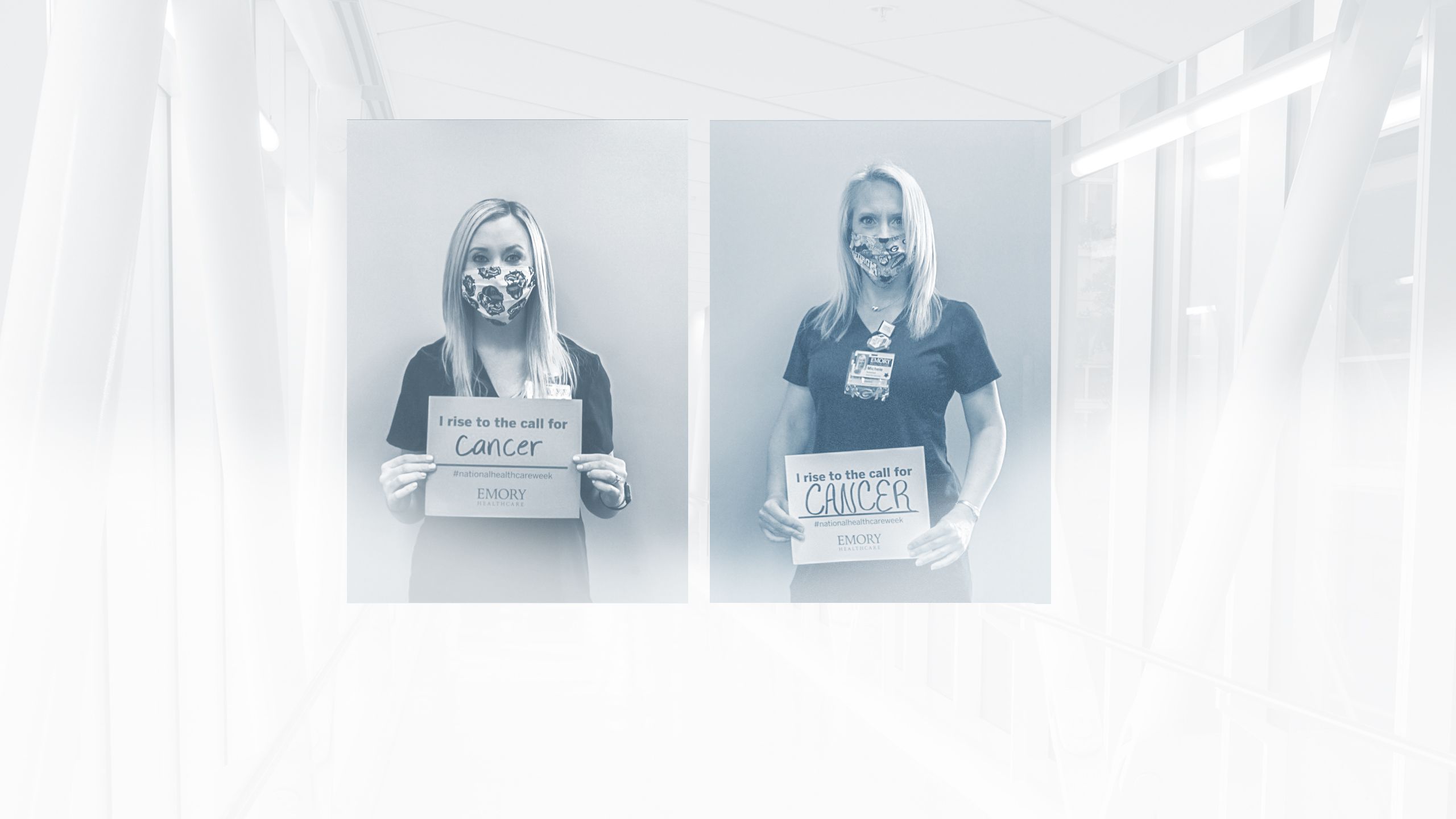 On December 31, 2019, the World Health Organization reported a mysterious cluster of pneumonia cases in Wuhan City, China. Within a few days, the illness was identified as a novel human coronavirus. Reports of its spread began to dominate the news cycle. 
"The virus was on my radar by mid-January. We were thinking it was going to be another SARS, where it would be contained and would never cause serious problems here," says Amelia Langston, a Winship hematologist and director of the Winship Bone Marrow and Stem Cell Transplant Program. 
But, the novel coronavirus quickly outpaced the 2003 SARS outbreak in infection and fatality rates. By March, the virus was everywhere. People living with cancer and other illnesses were among those at greatest risk of serious complications. Winship clinicians mobilized quickly to face an onslaught of problems. Key among them: keep the virus outside the facilities in order to  keep providing care for patients. Langston, who cares for some of Winship's most immune-compromised patients with cancer, led the charge.  
"Emory has a disaster preparedness framework for how to deal with a crisis, but it could be for anything, from a bomb, to an ice storm, to a pandemic," says Langston. The specific response, she adds, is honed once the health system knows the enemy it's fighting. 
Whatever form Winship's response would take, stopping care was not an option. Winship leaders and staff quickly learned together how to provide cancer treatment during a global pandemic.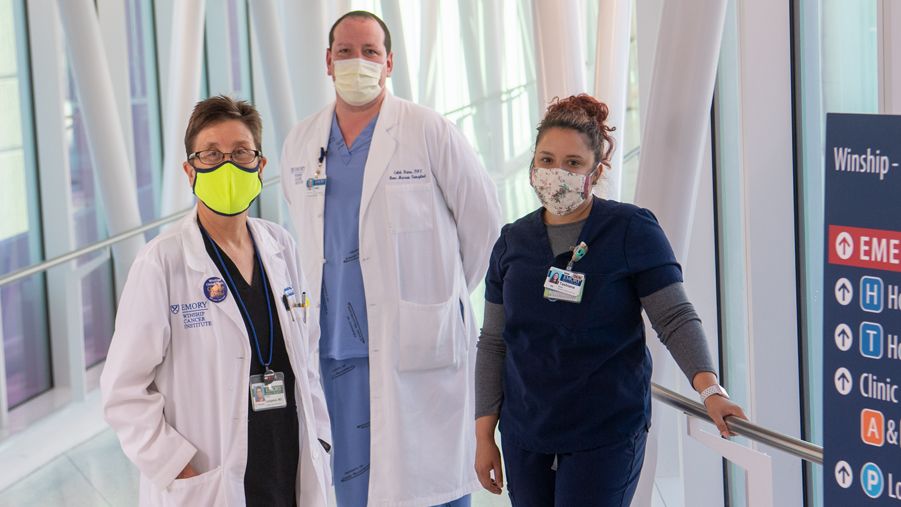 Amelia Langston, Caleb Raine, and Tashiana Bailey care for patients in the Winship Urgent Care Clinic
Amelia Langston, Caleb Raine, and Tashiana Bailey care for patients in the Winship Urgent Care Clinic
WEEK OF MARCH 9: First steps
Winship clinic leaders dedicate their daily huddle to COVID-19 preparation and response. 
"I think we got through this because we had regular and transparent communication within the cancer center every day during the thick of it," says Langston. 
Health care providers divide upcoming patient appointments into three tiers: necessary and time-sensitive; deferrable, such as follow-up appointments; and less time-sensitive but necessary care that falls somewhere in the middle.
"That middle ground is the hardest to define. You can modify the patient's treatment to minimize contact with the health care system in the short term, but they still need what they need," Langston says. 
Winship parcels out the number of doctors, nurse practitioners and physician assistants into platoons, so while one cohort works in the hospital, the others will be in lower-traffic clinics or seeing patients via telehealth from home.
"That way, if we had an outbreak and people started to get sick, we would have a protected group who could step in," Langston says.  
New rules restrict facility access to only employees, patients, and their caregivers. Winship posts staff at the doors to screen patients for COVID-19 risk. At first, anyone who shows symptoms or has recently traveled to China is tested. Very quickly, the testing parameters change. 

"There was community spread," Langston says. Winship began testing patients with fever, cough, shortness of breath. Eventually testing expands to those with less common symptoms, including loss of taste and smell and gastrointestinal symptoms.
Leadership and staff make constant adjustments to react to a health threat that they are learning about in real time.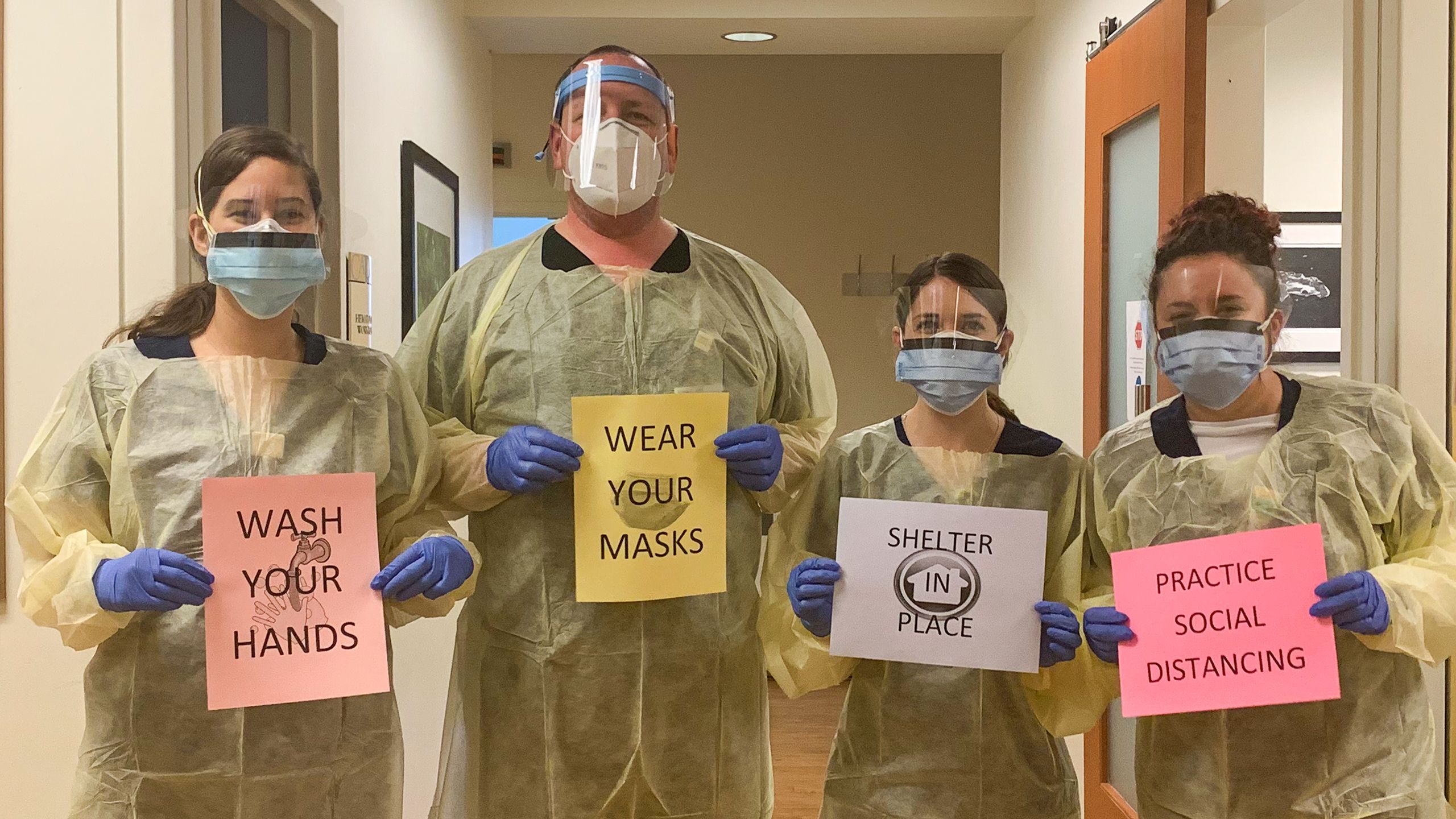 Staff in the critical care unit took all precautions.
Staff in the critical care unit took all precautions.

MARCH 22: 
Winship trains providers to see patients via telehealth. Health care providers must allay patients' fears. 
"They have anxiety about coming in during a pandemic, then about the risks of the treatment itself, and then they have anxiety about the risk of not having or delaying treatment," Langston says. "So, we spend a lot of time just talking with them about this new normal." 
Emory Healthcare, in critical need of supplies, opens a drive-through site on Clifton Road, where community members donate items like hand sanitizer, masks, and PPE. 

MARCH 30 : Winship establishes COVID-19 urgent care clinic
Winship patients with confirmed or suspected COVID-19 must be isolated. One of the clinics in the Winship Building C on Clifton Road moves to make room for a COVID-19 urgent care clinic. Hematology physician assistant (PA) Caleb Raine pivots from the bone marrow transplant clinic to run this new clinic. 
"We had to implement new measures very quickly," says Raine. "The urgent care COVID-19 clinic was brand new. Working on protocols to make the clinic flow well gave us a goal to meet, and that goal kept us from getting burned out."
Raine's leadership during the pandemic earned him internal recognition as a COVID Hero. Leadership devised the COVID Hero recognition to acknowledge those who went above and beyond and to boost morale. 
"There has been tremendous support from Winship's leadership and recognition of everyone here who has had to make adjustments and sacrifices," says Raine. "That motivates us to continue doing the best we can for our patients during this uncertain time."  
The new COVID-19 clinic assesses and tests patients for the virus. Patients who test positive continue their cancer care in the clinic for the duration of their infection. 
"If they test positive, they feel disconnected from their own care team because they have to get care here now," says Raine. "Then, because of the shield, the gown, the gloves, I worry I'm making them feel like they have the plague, like I don't want to have any interactions with them. It's rough." 
In these early days of the outbreak, clinic staff push through their own anxieties as well. "It was hard sometimes not to associate every nit-picky physical symptom I might have with COVID," says Raine. "We really didn't have a clear cut picture of the symptomology of the infection. Even now it is still widely variable. But, the more I work with it, the more I accept what it is and do the best I can when working with patients to prevent spread."
Leadership acknowledged and respected fears like Raine's. "We got through it by supporting one another and by acknowledging how stressful the whole situation was — just saying it out loud to one another diffused it," says Langston.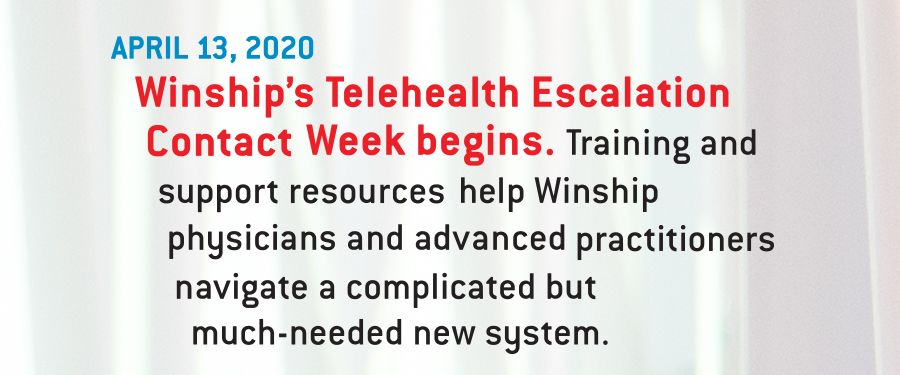 APRIL 17: Systemwide mask policy
The CDC changes its initial position that masks will not stop the spread of COVID-19. Emory Healthcare pivots to follow the new CDC recommendation, requiring all staff and providers to wear masks anywhere patients are found, including elevators, hallways, and common areas throughout Emory facilities.
With masks comes physical distance, too. "We got hugs before the pandemic," says Alma Thompson of Stockbridge, GA, who is currently in treatment for multiple myeloma at Winship. "There's a nurse who hugged me every time and told me about her grandbabies. And Caleb, the PA, always hugged me, too." Now, Thompson says, she still feels the love, but her providers give her "air hugs" as they hold their arms open from a distance. 
MAY 6: Winship tightens guidelines
A week after Gov. Kemp's shelter-in-place order expires, the state prepares for a phased reopening. 
"Because so many of us believe that the shelter-in-place restriction was lifted prematurely, Emory, as a system, had to tighten up the visitor policy," Langston says. 
Outpatient clinics only allow caregivers who are necessary for a patient's safety or comprehension. In-patient units only allow visitors at the end of a patient's life. 
"It's been the most controversial and difficult part for our patients to deal with," Langston says. 
Looking ahead
COVID-19 will continue to be a threat for many months or more, and the systemic changes it has brought about may endure as well. Telehealth visits are here to stay. Face masks will be around for some time, too. And social distancing. 
"It will need to continue in some form until we have a vaccine. Certainly, in areas like ours, where people are very compromised."
While the pandemic is not over, Langston says, "We have to figure out how to resume necessary activities because cancer care is not elective care."
While the pandemic is not over, Langston says,
"We have to figure out how
to resume necessary activities because
cancer care is not elective care."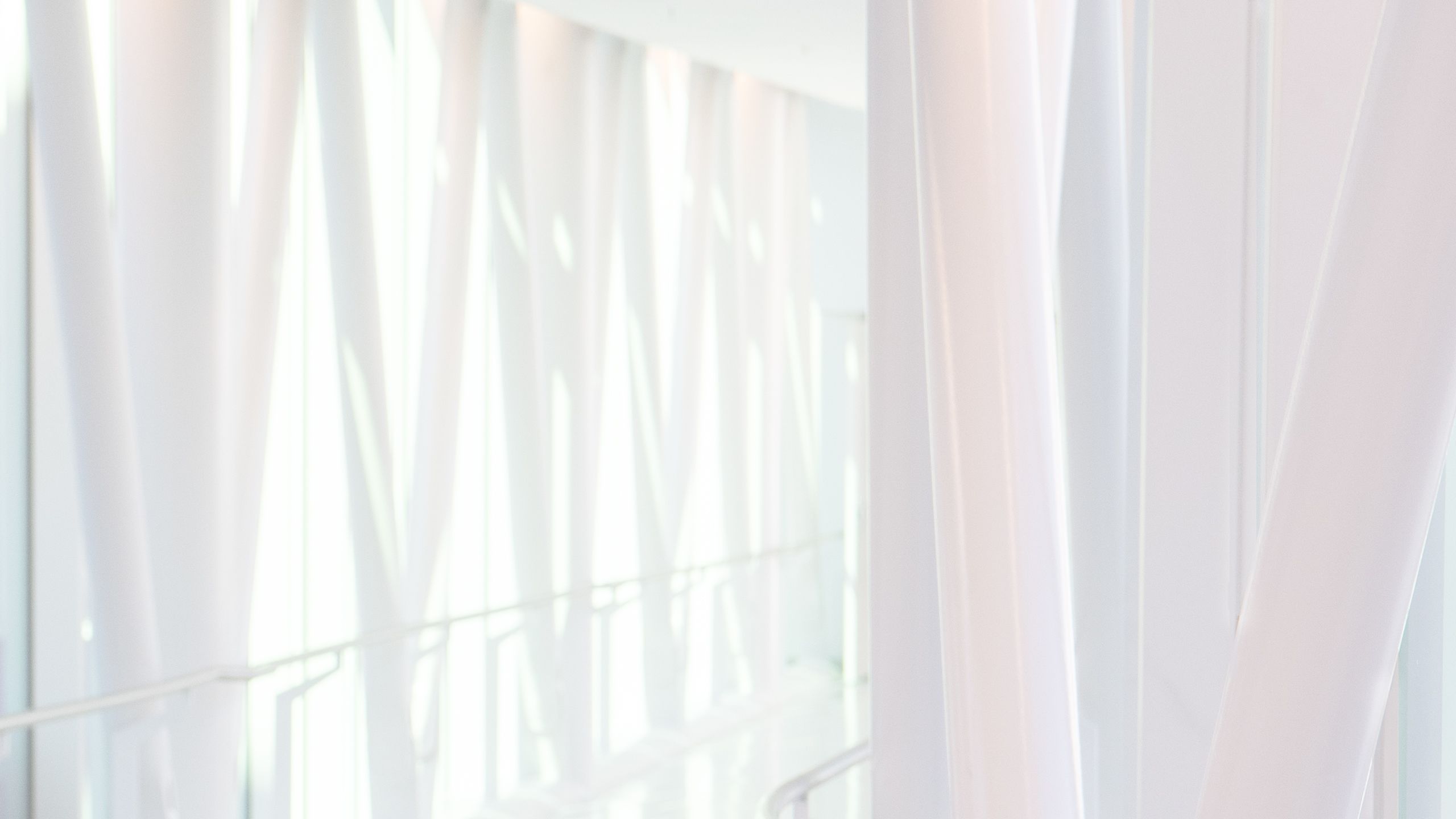 Written by Sonya Collins. Editorial by Catherine Williams. Photography by Jack Kearse and the Winship staff. Design by Stanis Kodman.