For Faculty and Staff of Emory University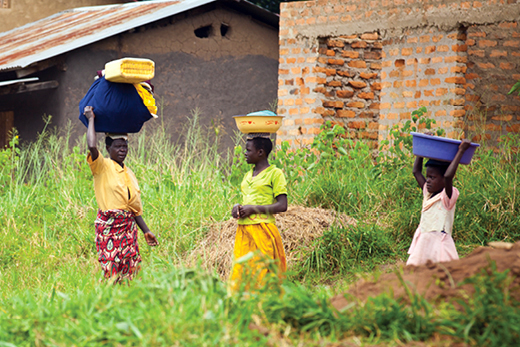 Women carrying water: Strength and number of women faculty set WASH at Emory apart
Worldwide, women and girls bear the brunt of issues surrounding water, sanitation and hygiene (WASH), yet research in this field has often ignored their concerns. The Center for Global Safe WASH is putting those concerns front and center.
---
---
Unpacking the innovation process
Using IKEA furniture as the basis of their research, Goizueta assistant professor Tian Chan and others set out to discover whether starting with a product rather than the end solution generates more unique problem solving.
Editor in chief: Leigh DeLozier
Interim Assistant Vice President of Enterprise Communications: Laura Douglas-Brown
Interim Vice President of Communications and Marketing: Cameron Taylor

Emory Report is published by  Communications and Marketing
Read the Emory Report Guidelines
Copyright 2022 Emory University | All Rights Reserved
201 Dowman Drive, Atlanta, Georgia 30322 USA | 404.727.6123