For Faculty and Staff of Emory University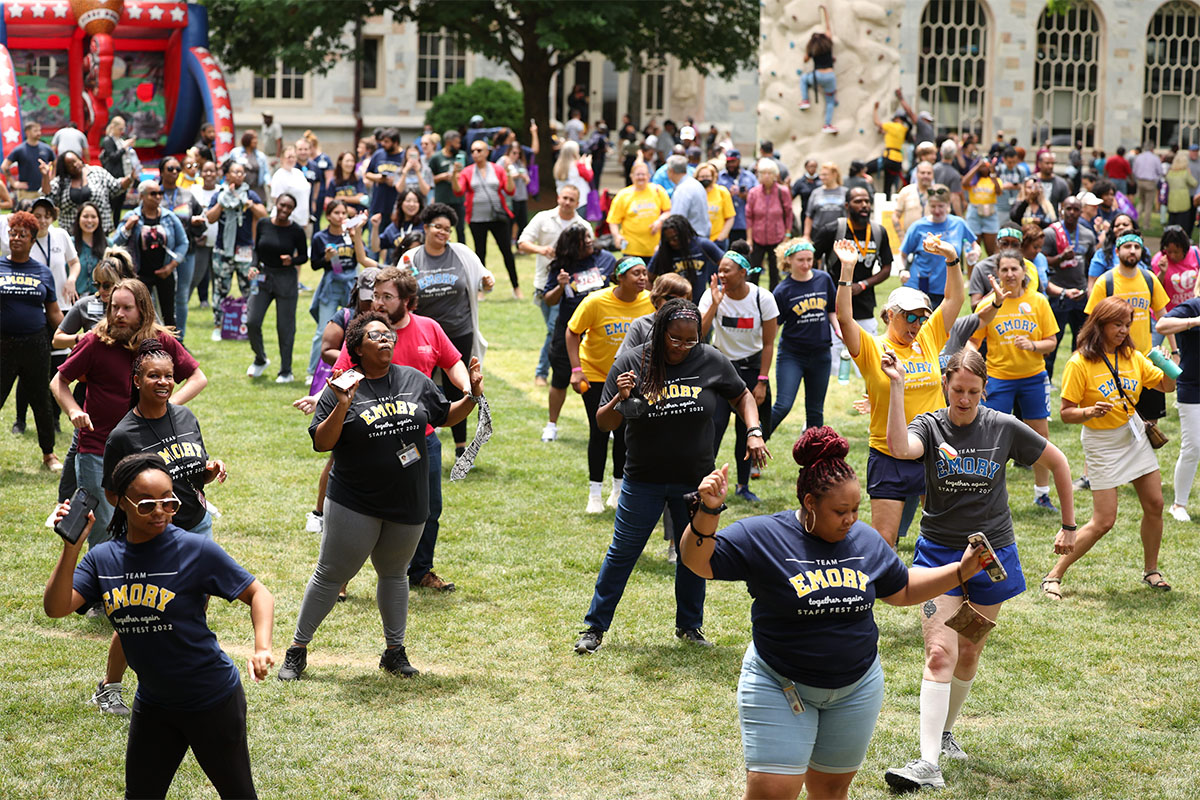 Staff Fest brings Emory employees 'together again' on the Quad
Thousands of university employees turned out May 13 for Staff Fest, held in person for the first time since 2019. View photos and find out winners of the volleyball tournament, fun run and "Chalk the Walk" art contest.
---
Emory-led collaborative puts COVID tests to the test
A facility located at 59 Executive Park in Brookhaven is home to a team of researchers testing the accuracy and safety of tests designed to detect COVID-19. Anyone who has symptoms and has not yet been tested can schedule a time to visit the new Emory testing site.
---
---
COVID-19: Impact on the nursing workforce
Emory Healthcare's chief nurse executive Sharon Pappas joins epidemiologist Jodie Guest to discuss the impact of the pandemic on the nursing workforce and how Emory Healthcare ensures all patients receive the care they need.
---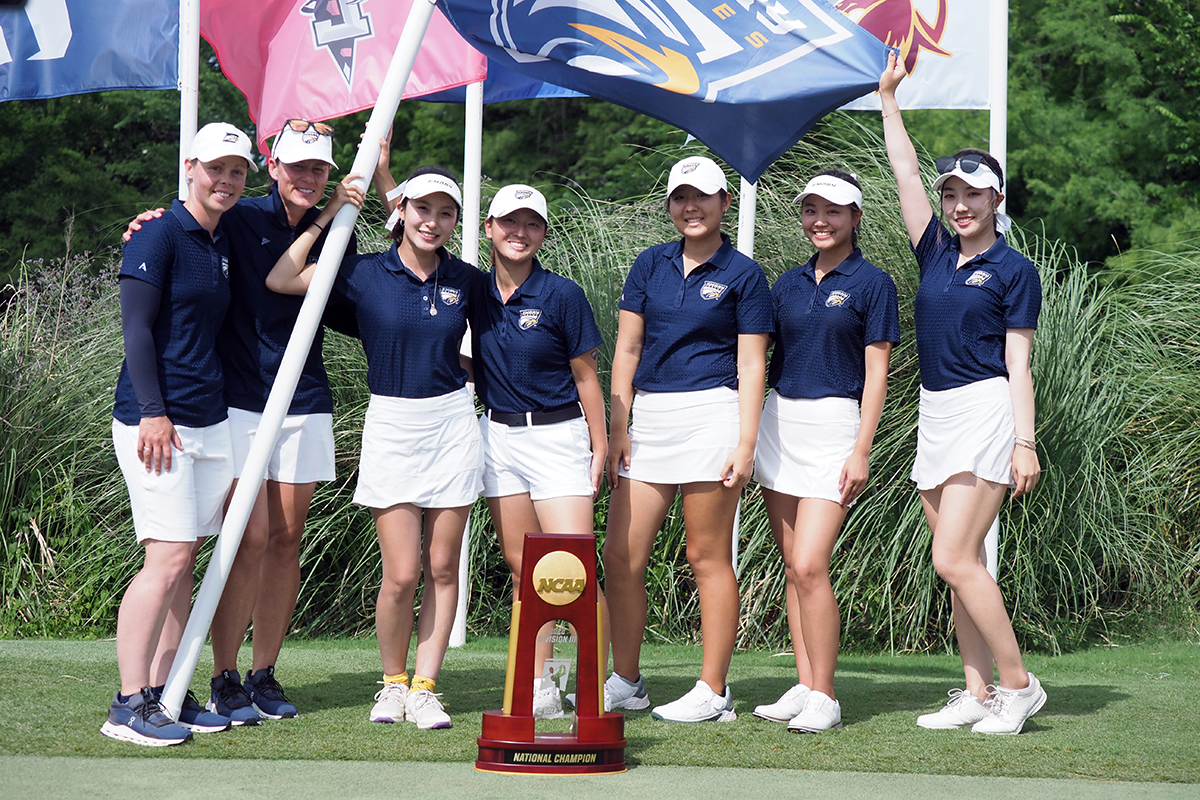 Emory women's golf wins first NCAA national championship
The Emory women's golf team captured the first-ever national championship in program history May 13, shattering the NCAA Division III championship record for a four-round team total. Emory's Ellen Dong won the individual national championship.
Ukrainian education's future: The Association of American Universities met with Ukrainian President Volodymyr Zelenskyy on Monday to discuss the future of Ukrainian higher education. Zelenskyy spoke frankly, from answering questions about the state of education in Ukraine and the resiliency of Ukrainian students, faculty, and staff to emphasizing the importance of democracy and the role young people have in resisting injustice. Watch the full conversation.
Look back on Emory's 177th Commencement, including quotable moments from Tyler Perry at the Emory University ceremony, Avis Williams at Oxford Commencement and Sally Q. Yates at the Emory Law ceremony.
---
---
Avis Williams: 'Give back to the communities that nurtured you.'
"We honor not only those who are graduating today but the spirit of our ancestors, who labored in times of enslavement to build this world-class educational institution. Let us live, learn and give," shared Avis Williams, a Covington native and one of the earliest African American graduates of Oxford College.
---
AI.Humanity Ethics Lecture Series: Mona Sloane on "About the Social in AI"
As society increasingly relies on artificial intelligence technologies, how can ethically committed individuals and institutions articulate values to guide their development and respond to emerging problems? Join the Office of the Provost to explore the ethical implications of AI in a new AI.Humanity Ethics Lecture Series. Sloane's lecture will outline a new approach to uncover and understand AI's social dimensions, emphasizing the social organization of "ethical AI," interdisciplinary AI auditing, AI accountability techniques and practice-based compliance frameworks for AI organizations.
When: May 23, 4:00 p.m.
Where: Convocation Hall, Room 208
Admission: Free; registration required
Editor in chief: Leigh DeLozier
Interim Assistant Vice President of Enterprise Communications: Laura Douglas-Brown
Interim Vice President of Communications and Marketing: Cameron Taylor

Emory Report is published by  Communications and Marketing
Read the Emory Report Guidelines
Copyright 2022 Emory University | All Rights Reserved
201 Dowman Drive, Atlanta, Georgia 30322 USA | 404.727.6123