For Faculty and Staff of Emory University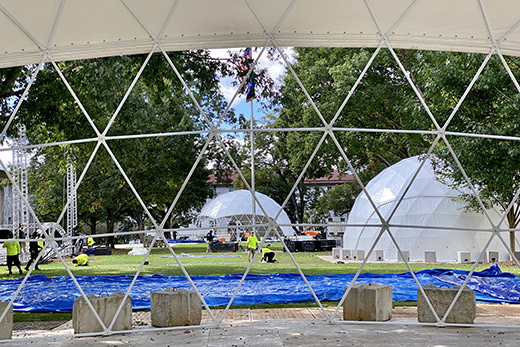 Emory 2O36 campaign launch to focus on the future
You may have seen the domes being built on the Quad — now come see what they are all about. The entire Emory community is invited to glimpse the future at the 2O36 launch event on Friday from 10 a.m. to 3 p.m., where President Gregory L. Fenves and other campus leaders will detail their visions for the university. The immersive experience also features interactive stations, live podcasts and the chance to share your own vision — all under those futuristic domes. Learn more and view the full schedule.
---
---
---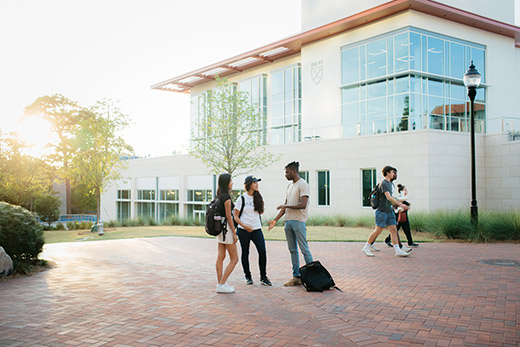 Add your voice to Emory's climate survey on racial diversity, equity and inclusion
Emory is partnering with the University of Southern California's Race and Equity Center to assess the campus climate regarding racial diversity, equity and inclusion. Look for your email link and respond by Nov. 23.
---
---
---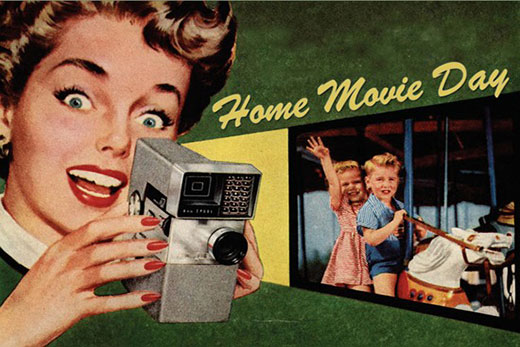 Watch vintage amateur Emory films and learn about home movies on Oct. 21
Join "Home Movie Day: A Celebration of Amateur Films and Filmmaking from Emory's Collections" on Oct. 21, a virtual event discussing vintage films from the Emory University, Rose Library and Oxford College vaults.
Vaccine exemption policy: An important COVID-19 policy change for Emory University faculty, staff and students who are not fully vaccinated was shared last week. Read the message and visit Emory Forward to learn more about the vaccine requirement and next steps.
Bram Stoker Trivia Night
Celebrate the Rose Library's acquisition of the world's most comprehensive collection of Bram Stoker materials. Play in teams or individually, or just come to watch and learn fun facts about Dracula and related material.
When: Oct. 22, 6:00 p.m.
Where: Online
Admission: Free; registration required
Festival: Open Streets Emory Village
Join the street party fun of music, food, drink, a craft fair and lots of family activities (some in conjunction with Glenn United Methodist Church).
When: Oct. 24, 2:00 p.m.
Where: Emory Village
Admission: Free
Sustainable Food Fair
Farmers and sustainable food vendors will join the Emory community to engage in conversation about sustainable practices while you enjoy tasty and responsibly grown food and explore Atlanta's sustainable food offerings. Local goods and produce will be available for purchase.
When: Oct. 26, 11:30 a.m.
Where: Asbury Circle
Admission: Free
Virtual Screening: "Fauci"
"Fauci" from National Geographic films is a portrait of Dr. Anthony Fauci, a public servant, scientist, physician, husband and father whose career spans seven presidents and is bookended by two pandemics: HIV/AIDS, which shaped him, and COVID-19, which has tested him beyond all expectations. Sponsored by the Center for the Study of Law and Religion, the Center for Ethics and the MirYam Institute Project in International Ethics and Leadership.
When: Oct. 28, 6:00 p.m.
Where: Online
Admission: Free; registration required
Editor: Leigh DeLozier
Executive Director of Communications and Editor in Chief: Laura Douglas-Brown
Interim Vice President of Communications and Marketing: Cameron Taylor

Emory Report is published by  Communications and Marketing
Read the Emory Report Guidelines
Copyright 2022 Emory University | All Rights Reserved
201 Dowman Drive, Atlanta, Georgia 30322 USA | 404.727.6123