For Faculty and Staff of Emory University
🎙 Hear nursing leader Rose Horton explain how she is working to combat Black maternal mortality in today's episode of Emory: In Case You Missed It, now available on your favorite podcast app. Listen and subscribe at Apple, Spotify or wherever you get your podcasts.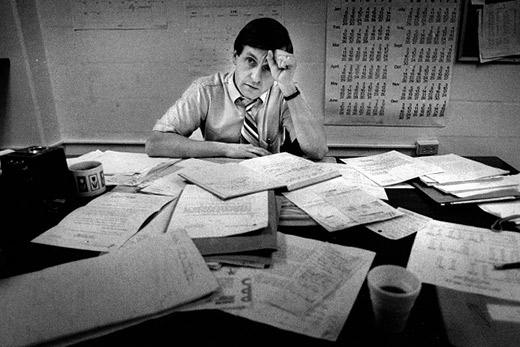 Lessons from 40 years of HIV/AIDS
On June 5, 1981, the CDC reported the first cases of what would come to be known as AIDS, and epidemiologist James Curran was soon asked to investigate. Now dean of Emory's Rollins School of Public Health, he reflects on the disease that roiled the world and defined his career.
---
---
'Operation: Eat Right' challenge returns for summer
Emory's annual summer nutrition challenge returns June 7–July 18, with healthy habit education and challenges, virtual cooking demonstrations and chances to earn points toward Emory medical plan incentives.
---
---
---
---
Helping predict the next 'spillover' event
The next pandemic could be averted if we better understand why viruses spill over from wildlife to humans. Emory researcher and PhD candidate Amanda Vicente-Santos is looking at bats for answers.
---
Even children think money can be 'dirty' money, study finds
Experiments led by psychologist Arber Tasimi found that children prefer non-stolen money offered by a "bad" person over stolen money offered by an "okay" person. "This sensitivity to morality, even in the context of money, seems to emerge early," Tasimi says.
Share your thoughts: Emory Report is the official email newsletter for all faculty and staff. To help us better serve you, please take our short annual readership survey. The survey takes less than 10 minutes and your answers will help us provide the information that matters most to you.
"Giving Voice: The Rest of His Story" with Dr. Marion Hood
In 1959, Dr. Marion G. Hood applied to Emory School of Medicine, but was denied consideration due to his race during a painful time of segregation. Despite this obstacle, he went on to a distinguished career in gynecology and obstetrics. Hear his story of tenacity and resilience as the School of Medicine commemorates Juneteenth.
When: June 17, 12:00 p.m.
Where: Online
Admission: Free; registration required
Editor: Leigh DeLozier
Vice President for Enterprise Communications: Douglas Busk
Senior Vice President for Communications and Public Affairs: David Sandor

Emory Report is published by  Communications and Public Affairs
Read the Emory Report Guidelines
Copyright 2022 Emory University | All Rights Reserved
201 Dowman Drive, Atlanta, Georgia 30322 USA | 404.727.6123