For Faculty and Staff of Emory University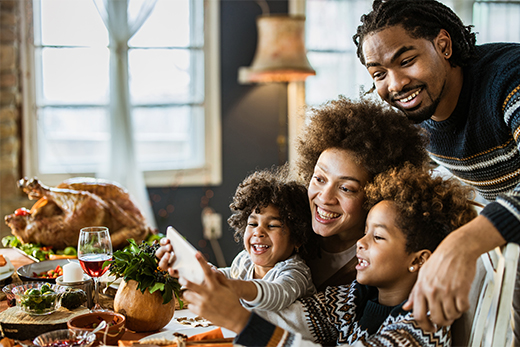 Tips for a safer Thanksgiving celebration
Maximize good times with friends and family and minimize COVID-19 risk this Thanksgiving with these safety tips from Emory infectious diseases specialist Henry Wu.
---
---
Robotic imaging system helps support personalized care
A new state-of-the-art robotic imaging system at Emory Saint Joseph's Hospital will enable doctors to work more efficiently and effectively while performing minimally-invasive procedures to treat a broad range of heart and vascular conditions.
---
Brighten someone's holiday through Emory Cares
Looking to give back during the Thanksgiving break? It's not too late to get involved with Emory Cares. Flexible projects like dropping off supplies at a local shelter or writing a note of encouragement continue all month. Learn what you can do.
---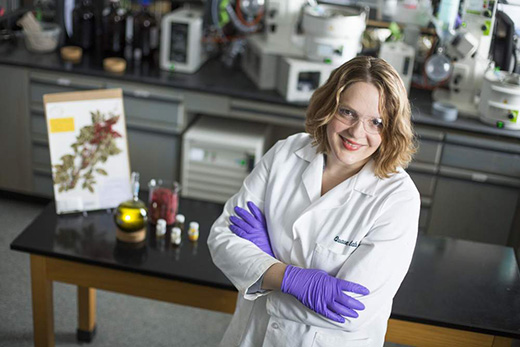 Gaining better understanding of plants' role in antibacterial activity
Undergraduate and graduate students in Cassandra Quave's lab helped compile the first comprehensive review of plant natural products that play a role in antibacterial activity, to guide the search for new drugs to combat antibiotic-resistant pathogens.
New procedures: Emory University's COVID-19 screening program for asymptomatic individuals is transitioning to a saliva-based collection platform (replacing the rapid antigen nasal swab). This new testing platform is highly sensitive, provides increased testing capacity for the Emory community and employs a significantly more comfortable collection methodology. Learn more.
Connect and Cope: "Creative Expression"
In the first program of Science Gallery Atlanta's virtual series, Jericho Brown shares his views on the importance of creativity in connecting to the greater society and how he copes with mundane and traumatic stressors through self-expression.
When: Nov. 20, 4:00 p.m.
Where: Online
Admission: Free
Dooley's Players: "Arsenic and Old Lace"
Reserve your spot to watch Dooley's Players perform the comedy "Arsenic and Old Lace." Performances will be online Friday, Saturday and Sunday.
When: Nov. 20, 7:30 p.m.
Where: Online
Admission: Free; registration required
Performance: "Waiting in Hope"
Share a contemplative evening of Advent music with Tony Alonso of Candler School of Theology, whose music appears in compilations and hymnals across Christian denominations throughout the world.
When: Nov. 30, 7:30 p.m.
Where: Online
Admission: Free
Conversation: Emory Climate Talks with Robert D. Bullard
Hear award-winning author Robert D. Bullard, who often is described as the father of environmental justice. His books address sustainable development, environmental racism, urban land use, community reinvestment and more.
When: Dec. 1, 12:00 p.m.
Where: Online
Admission: Free; registration required
Editor: Leigh DeLozier
Vice President for Enterprise Communications: Douglas Busk
Senior Vice President for Communications and Public Affairs: David Sandor

Emory Report is published by  Communications and Public Affairs
Read the Emory Report Guidelines
Copyright 2022 Emory University | All Rights Reserved
201 Dowman Drive, Atlanta, Georgia 30322 USA | 404.727.6123