For Faculty and Staff of Emory University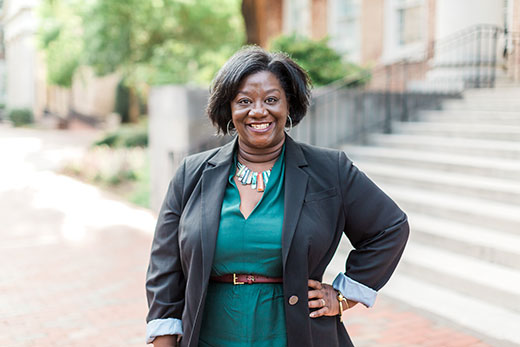 Emory PhD graduate receives 2020 MacArthur Fellowship
Tressie McMillan Cottom, a Laney Graduate School alumna, has received a prestigious 2020 MacArthur Fellowship in recognition of her work to shape discourse on issues related to race, gender, education and digital technology.
---
---
---
---
'Your Fantastic Mind' shares stories of second chances
The Oct. 7 episode of "Your Fantastic Mind" highlighted stories of second chances. Emory played an important part in helping a young mother with a rare brain cyst, a woman misdiagnosed for a decade and adults with autism gaining independence.
---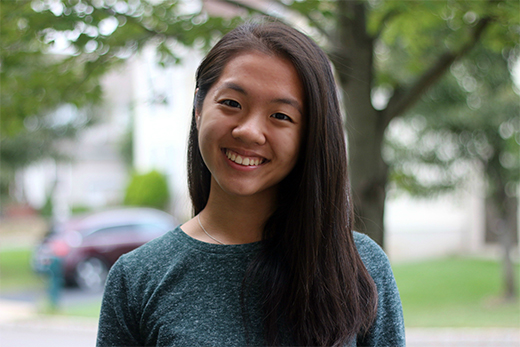 Emory student receives fellowship grant for humanities work
Emory junior Annie Li has received a fellowship grant for her work on the university's Stories from the Pandemic website. The site collects and publishes stories about experiences related to COVID-19.
Annual reviews: Year-end performance reviews for Emory University employees are due by Monday, Oct. 12, unless your division established a separate date. Sign into Self-Service/ PeopleSoft to access the forms (click on "Performance Management" and then "My Current Documents").
Virtual Concert: Beethoven Violin and Cello Sonatas
The Beethoven 2020 celebration continues with the Emory Chamber Music Society of Atlanta (ECMSA) performing Beethoven's Cello Sonata No. 4 and Violin Sonata No. 8. Part of the Cooke Noontime Concert Series.
When: Oct. 9, 12:00 p.m.
Where: Online
Admission: Free
Webinar: "Why Compassion Matters Today and Tomorrow"
Hear internationally known psychologist Daniel Goleman, author of "Emotional Intelligence" and co-founder of the Collaborative for Academic, Social and Emotional Learning, an organization that has helped integrate emotional literacy into schools worldwide.
When: Oct. 13, 1:00 p.m.
Where: Online
Admission: Free; registration required
Lecture: "Revolutionary Love: See No Stranger"
Valarie Kaur – Sikh activist, filmmaker and civil rights lawyer – shares her belief in hope and revolutionary love as described in her new book, "See No Stranger: A Memoir and Manifesto of Revolutionary Love." This Oxford Studies event is open to all Emory students, faculty and staff.
When: Oct. 14, 7:30 p.m.
Where: Online
Admission: Free; registration required
Editor: Leigh DeLozier
Vice President for Enterprise Communications: Douglas Busk
Senior Vice President for Communications and Public Affairs: David Sandor

Emory Report is published by  Communications and Public Affairs
Read the Emory Report Guidelines
Copyright 2022 Emory University | All Rights Reserved
201 Dowman Drive, Atlanta, Georgia 30322 USA | 404.727.6123