For Faculty and Staff of Emory University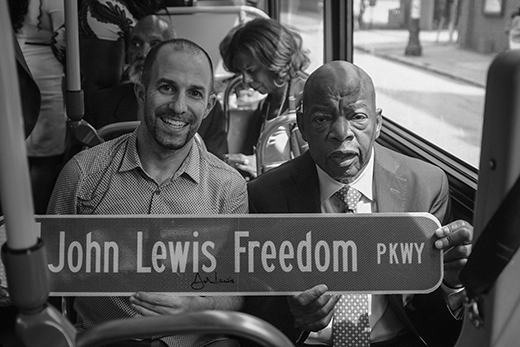 Emory alum makes 'Good Trouble' with new John Lewis documentary
Alumnus Ben Arnon helped produce one of the summer's most-anticipated documentaries, "Good Trouble," a celebration of legendary civil rights activist and longtime U.S. Rep. John Lewis, who has deep ties to Emory. The film debuts July 3 on video on demand.
---
Inaugural global bidirectional grants awarded at Emory
The university has awarded seven grants to researchers studying ways to improve health outcomes for Atlanta's at-risk immigrant population. The initiative will harness the expertise of faculty working with underserved populations around the world and bring it to Atlanta.
---
---
Emory libraries reopen on appointment-only basis effective July 6
Emory libraries will open July 6 for appointment-only, in-person research and services for Emory faculty members and graduate students. Virtual library services remain available to serve the majority of users' needs, with everything from digital downloads to video consultations and online chats.
---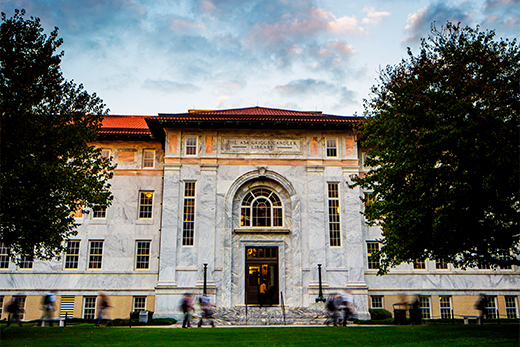 Virtual town hall answers student questions about fall return to campus
Campus leaders provide insight into what academics and student life will look like in the next school year, as well as how they're working to protect everyone's health and safety.
---
New program brings arts and social justice to classes across campus
Through the new Emory Arts and Social Justice Fellows program, Emory faculty and students will collaborate with Atlanta artists this fall to explore racial injustice and other inequities, leading to creative projects intended to spark conversations on campus and in the wider community. Faculty may apply by July 10.
---
Emory suspends SAT/ACT requirements for 2020-21
Emory University will not require standardized tests for first-year applicants for the 2020-2021 academic year. The disruptions to testing availability caused by the COVID-19 pandemic are the impetus for this decision.
---
---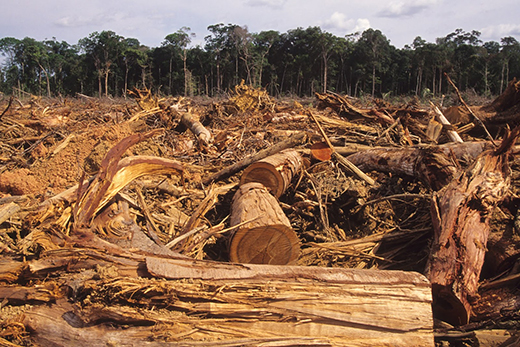 World Zoonoses Day: 'We have to act now to avoid even bigger catastrophes'
World Zoonoses Day, July 6, spotlights diseases caused by germs that spread between animals and people. "The primary risks for future spillover of zoonotic diseases are deforestation of tropical environments and large-scale industrial farming of animals," says Emory disease ecologist Thomas Gillespie.
Fight diabetes: Did you know that employees who have prediabetes or are at risk for Type 2 diabetes can participate in Healthy Emory's Diabetes Prevention Program for free? Learn more and get details on information sessions that begin July 15 before the next program launches in August.
Workshop Series: 'Preparing Your Flexible Fall Course'
This practical step-by-step course development series will walk faculty through the process of setting up a course in Canvas that will be adaptable for an online, face-to-face or hybrid class environment.
When: July 6, 10:00 a.m.
Where: Zoom
Admission: Free; registration requested
Editor: Laura Douglas-Brown
Vice President for Enterprise Communications: Doug Busk
Senior Vice President for Communications and Public Affairs: David B. Sandor

Emory Report is published by  Communications and Public Affairs
Read the Emory Report Guidelines
Copyright 2022 Emory University | All Rights Reserved
201 Dowman Drive, Atlanta, Georgia 30322 USA | 404.727.6123