For Faculty and Staff of Emory University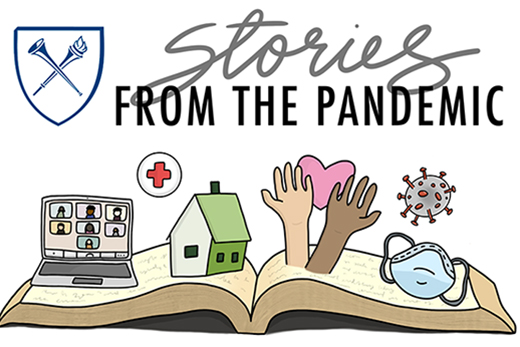 Emory community members share their 'Stories from the Pandemic'
Living through a pandemic affects people in many different ways. Read or listen to stories about dealing with COVID-19, or become part of Emory's history by sharing your own experiences through the new "Stories from the Pandemic" website.
---
---
Antibody study sheds more light on COVID-19 immunity
New research from Emory indicates that nearly all people hospitalized with COVID-19 develop virus-neutralizing antibodies within six days of testing positive. The findings will be key in understanding protective immunity against SARS-CoV-2 and in vaccine development.
---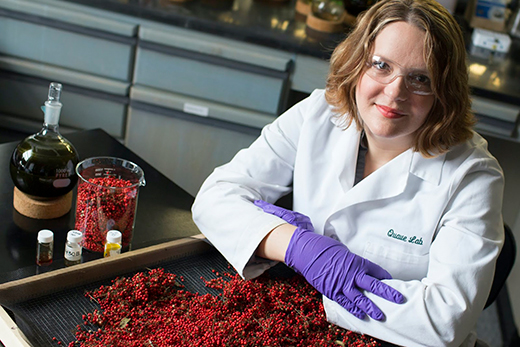 Scientists identify chemicals in noxious weed that 'disarm' deadly bacteria
In a study led by Emory ethnobotanist Cassandra Quave, scientists have identified specific compounds from the Brazilian peppertree that reduce the virulence of antibiotic-resistant staph bacteria.
---
---
---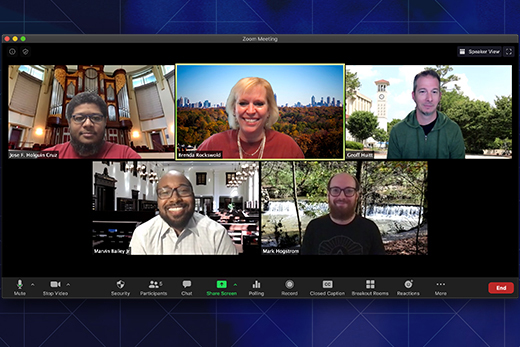 All Hands on Deck: The Zoom experts
A team of five tech specialists has served as Emory's go-to Zoom experts during the COVID-19 pandemic, helping ensure that lines of communication stay strong as the Emory community continues to work, teach, learn and provide patient care.
Coronavirus and our community: Emory is closely monitoring the COVID-19 outbreak to protect students, faculty, staff and visitors. See the latest coronavirus updates, including answers to frequently asked questions and resources if you need support.
Compassion Meditation
Learn about compassion meditation practices from Cognitively-Based Compassion Training, Metta practices and Grounding in Compassion Practices. Beginners are welcome.
When: May 27, 5:00 p.m.
Where: Zoom
Admission: Free
Stretch and Sip
Relax with an online yoga class that's appropriate for all levels of practitioners. Afterwards, have your favorite beverage handy so you can join a toast to all of our nurses in appreciation of their passion and care for others.
When: May 30, 11:00 a.m.
Where: Online
Admission: Free
Virtual 5k
Sign up for a virtual 5k with Emory Recreation and Wellness during the month of June. Registration is open through May 28.
When: June 1, 12:00 p.m.
Where: Online
Admission: Free
EMORY EXPERTS ON COVID-19
---
---
---
---
Editor: Laura Douglas-Brown
Vice President for Enterprise Communications: Doug Busk
Senior Vice President for Communications and Public Affairs: David B. Sandor

Emory Report is published by  Communications and Public Affairs
Read the Emory Report Guidelines
Copyright 2022 Emory University | All Rights Reserved
201 Dowman Drive, Atlanta, Georgia 30322 USA | 404.727.6123