For Faculty and Staff of Emory University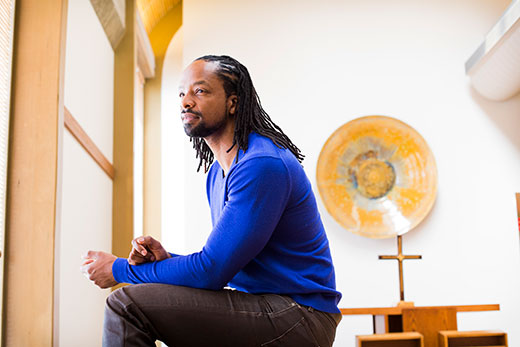 Emory professor Jericho Brown wins Pulitzer Prize for Poetry
Jericho Brown, Emory's Winship Distinguished Research Professor in Creative Writing, has won the Pulitzer Prize for Poetry for his latest collection, "The Tradition."
---
Emory launches study on COVID-19 immune responses
Emory researchers are participating in a multi-site study across the U.S. to track the immune responses of people hospitalized with COVID-19 to learn how the disease progresses and potentially identify new ways to treat it.
---
---
---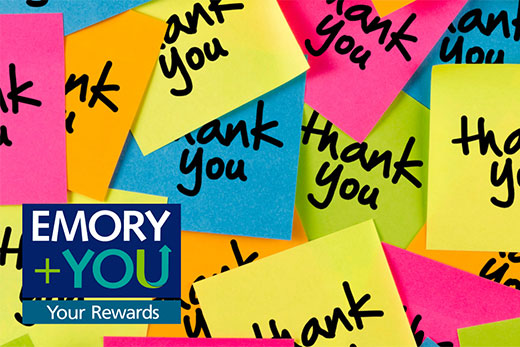 Thank an Emory faculty or staff member with new web-based tool
Since the COVID-19 crisis began, many faculty and staff have gone above and beyond to help the university. Learn how you can submit a "thank you" message and read messages submitted by others.
---
---
---
---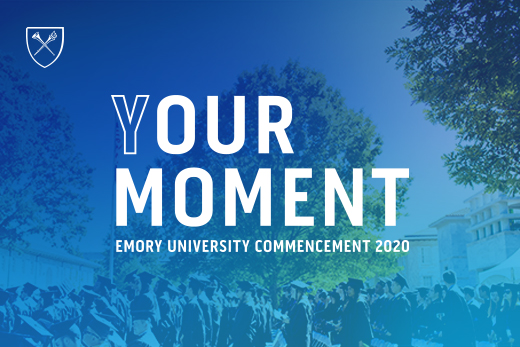 Preparing to celebrate the Class of 2020
The countdown to Emory's 175th Commencement has begun, with a new website serving as a central hub for Class Day, Baccalaureate, school-specific events and the university's official May 11 ceremony. Share messages and memories with graduating students now, then watch events as they take place and after.
Daily Refresh with FSAP
Take a few minutes to refresh and unwind. The 15-minute sessions are held each weekday.
When: May 6, 4:30 p.m.
Where: Zoom
Admission: Free
Universities for a Greener Georgia Virtual Conference
This third annual conference features faculty and staff at universities across Georgia collaborating on strategies to address climate change through research, education and interdisciplinary engagement with environmental issues.
When: May 7, 10:00 a.m.
Where: Online; registration needed
Admission: Free
Virtual Buddha Day Celebration
Commemorate the birth, enlightenment and passing away of the Buddha with a program of meditation, chanting, Dhamma talks and student reflections.
When: May 7, 6:00 p.m.
Where: Zoom
Admission: Free
EMORY EXPERTS ON COVID-19
---
---
---
---
Editor: Laura Douglas-Brown
Vice President for Enterprise Communications: Doug Busk
Senior Vice President for Communications and Public Affairs: David B. Sandor

Emory Report is published by  Communications and Public Affairs
Read the Emory Report Guidelines
Copyright 2022 Emory University | All Rights Reserved
201 Dowman Drive, Atlanta, Georgia 30322 USA | 404.727.6123