For Faculty and Staff of Emory University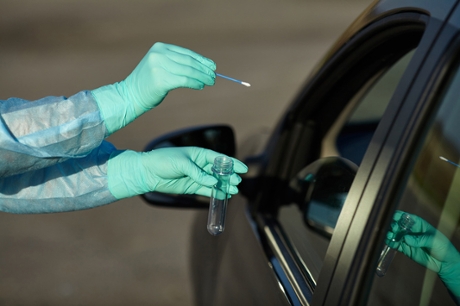 Emory Healthcare opens COVID-19 drive-through testing site
Emory Healthcare has opened a drive-through testing site at Executive Park for individuals suspected of having COVID-19. Testing visits are by appointment only.
---
---
Sustainability Innovator Awards honor faculty, staff and students
Emory's Office of Sustainability Initiatives has announced this year's winners of the Robert S. Hascall Sustainability Innovator Awards, given to students, faculty and staff who employ research, academics, engagement and leadership to foster sustainability across the university.
---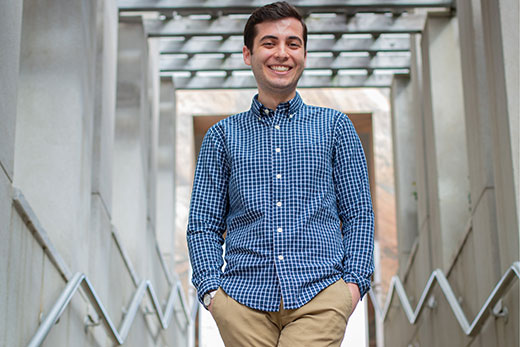 Emory student named 2020 Truman Scholar for promoting economic justice
Josh Kaplan, an Emory College junior, has been named a 2020 Harry S. Truman Scholar for his work on economic justice for marginalized communities. He is among only 62 college students in the U.S. to receive the highly competitive honor.
---
'Pandemic Poetry' provides connection in the chaos
The arts have long been seen as a way to find meaning amid chaos, and today's circumstances are no different. Members of Emory's English department are sharing their perspectives through "Pandemic Poetry" submissions on social media.
---
Virtual Community Hub helps keep students connected
The new Emory Virtual Community Hub allows students to connect with friends, tap into virtual activities and find ways to take care of themselves and others. Faculty and staff can help by adding events and sharing the site with students.
---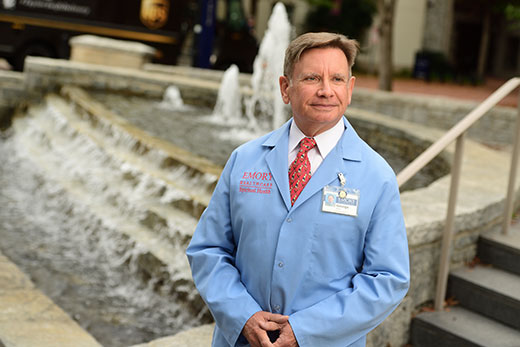 All hands on deck: Spiritual health across Emory's hospitals and campuses
Dozens of spiritual health staff provide support to patients, families and staff across Emory Healthcare, while campus chaplains and staff help communities stay connected during remote learning.
Coronavirus and our community: Emory is closely monitoring the COVID-19 outbreak to protect students, faculty, staff and visitors. See the latest coronavirus updates, including answers to frequently asked questions and resources if you need support.
Piano Concert to Benefit Emory DRIVE
Enjoy performances by some of Emory's piano students and donate to Emory's DRIVE fund for EIDD-2801, an antiviral compound that shows promise as a potential treatment for COVID-19.
When: April 17, 10:30 a.m.
Where: Facebook Live
Admission: Free to listen; donations to DRIVE welcome
Webinar: "Technology and Keeping Your Kids Safe"
Learn ways to keep your children safe in a technology-heavy world, from protecting their privacy and adding parental controls to basic texting abbreviations and more.
When: April 22, 12:00 p.m.
Where: Online
Admission: Free
Earth Day Celebration with Alexis Rockman
Celebrate Earth Day with artist Alexis Rockman, whose work portrays a "world shaped by human excess and environmental corruption."
When: April 22, 3:00 p.m.
Where: Zoom
Admission: Free
EMORY EXPERTS ON COVID-19
---
---
---
---
Editor: Laura Douglas-Brown
Vice President for Enterprise Communications: Doug Busk
Senior Vice President for Communications and Public Affairs: David B. Sandor

Emory Report is published by  Communications and Public Affairs
Read the Emory Report Guidelines
Copyright 2022 Emory University | All Rights Reserved
201 Dowman Drive, Atlanta, Georgia 30322 USA | 404.727.6123