For Faculty and Staff of Emory University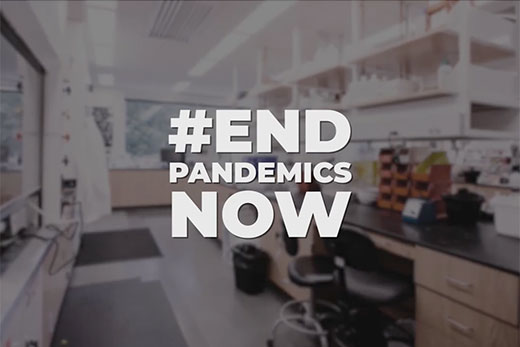 Emory nonprofit starts GoFundMe to help test coronavirus treatment
A GoFundMe charity campaign launched by Drug Innovation Ventures at Emory, a nonprofit biotech company owned by the university, will help accelerate testing for an antiviral compound that could treat the new coronavirus.
---
Lampl featured in new Netflix documentary series 'Babies'
Anthropology professor Michelle Lampl is one of more than 30 internationally renowned scientists featured in the new Netflix documentary series "Babies," highlighting her pioneering research that confirmed that babies and children grow in spurts.
---
---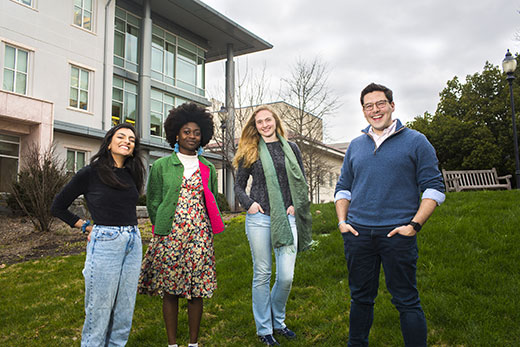 Emory announces 2020 Bobby Jones Scholars
Emory College students Samah Meghjee, Adesola Thomas, Sarah Hunter and David Kulp have been selected to spend a year studying at the University of St Andrews in Scotland as part of the prestigious Robert T. Jones Scholarship.
New travel restriction for South Korea: Emory-sponsored study abroad and all other student programming in South Korea are suspended indefinitely due to health concerns arising from COVID-19. Faculty and staff are encouraged to evaluate their own travel in light of CDC and State Department advisories. See the latest coronavirus updates for the Emory community.
Hire an intern: If you'd like some extra help in your department this summer, consider hiring an Emory undergraduate student through the summer intern program. Submit job requisitions by April 30. Programs begin June 1 and run 10-12 weeks, depending on your needs. 
"Marketing Gods: Mediating Divinity in the Bazaars of Banaras"
In this lecture related to the "Transcendent Deities" exhibit, learn about ways that Indian gods have functioned like brands and how this works with and against the conception that brands are, in fact, gods.
When: March 1, 4:00 p.m.
Where: Michael C. Carlos Museum, Ackerman Hall
Admission: Free
2020 Emory Pride Awards
Enjoy an evening highlighting the contributions of Emory community members and celebrating graduating LGBTQA students.
When: March 3, 6:30 p.m.
Where: Miller-Ward Alumni House
Admission: Free; registration needed
Editor: Laura Douglas-Brown
Vice President for Enterprise Communications: Doug Busk
Senior Vice President for Communications and Public Affairs: David B. Sandor

Emory Report is published by  Communications and Public Affairs
Read the Emory Report Guidelines
Copyright 2022 Emory University | All Rights Reserved
201 Dowman Drive, Atlanta, Georgia 30322 USA | 404.727.6123