For Faculty and Staff of Emory University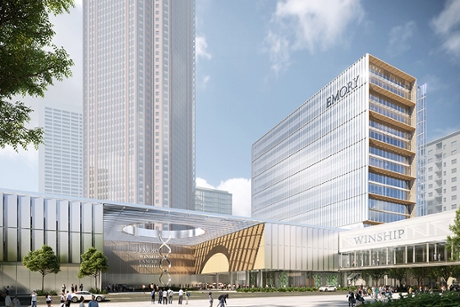 New Winship at Midtown facility will transform cancer care
Emory broke ground this week on a new Winship facility in Midtown. The 17-story tower will put patients at the center of specialized care communities in order to deliver personalized cancer care.
---
---
Emory pays tribute to veterans
The Emory community gathered in Cannon Chapel on Monday for the university's 11th annual Veterans Day ceremony. Learn how Emory serves veterans and view more photos from the ceremony.
---
---
---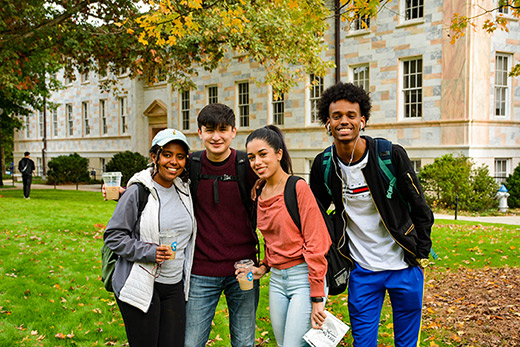 Emory celebrates National First-Gen Day
Faculty, staff and students gathered Nov. 9 on the quad to celebrate Emory's first-generation college students with activities and treats. First-gen students make up 11 percent of the Emory College Class of 2023.
Emory Cares International Service Day
Approximately 1,600 members of the Emory community registered to participate in the 16th annual Emory Cares International Service Day on Saturday, Nov. 9.
Thank a donor: The fourth annual EmoryThanks Day will be Thursday, Nov. 14. Faculty, staff and students are invited to stop by one of 11 stations across campus (including one on the Oxford campus) to write a note and make photos or videos thanking Emory donors for their support.
Faculty Sign-Up: Thanksgiving Partner Program
The International Students Leadership and Advocacy Board pairs international students with Emory faculty so that they can experience a Thanksgiving holiday meal with professors. Sign up by Friday, Nov. 15, to participate.
When: Nov. 15, 11:59 p.m.
Where: Register online
Admission: Free; registration required
 
 
 
 
 
 
 
 
 
 
 
 
 

Children's Workshop: Painting the Cosmos
When: Nov. 17, 2:00 p.m.
Where: Michael C. Carlos Museum, Tate Room
Admission: For children ages 8-12. Fee: $15 for Carlos Museum members; $20 for nonmembers. Online registration is required.

 
Editor: Laura Douglas-Brown
Vice President for Enterprise Communications: Doug Busk
Senior Vice President for Communications and Public Affairs: David B. Sandor

Emory Report is published by  Communications and Public Affairs
Read the Emory Report Guidelines
Copyright 2022 Emory University | All Rights Reserved
201 Dowman Drive, Atlanta, Georgia 30322 USA | 404.727.6123