For Faculty and Staff of Emory University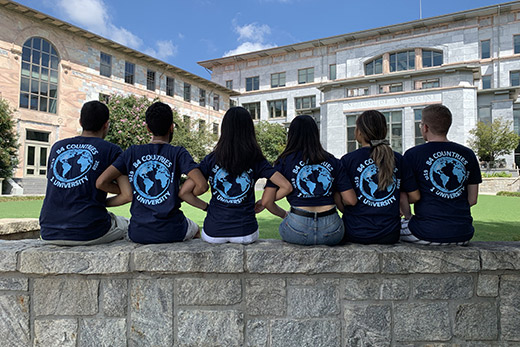 Meet Emory's Class of 2023
Bright and talented, Emory's new first-year class arrived on campus this week primed to step into college life. Together, the Class of 2023 comes to Emory representing some of the nation's most promising young scholars.
---
---
---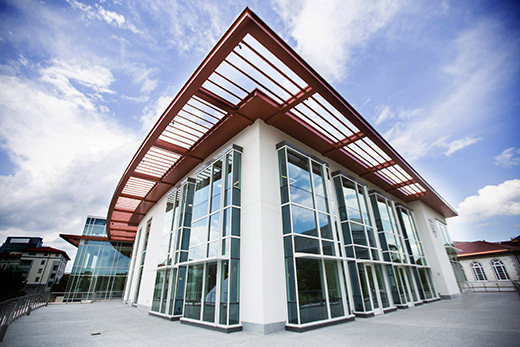 8 cool facts about the new Emory Student Center
The Emory Student Center has officially opened, just in time to welcome students for fall semester. Check out all of the amenities and innovations in this new campus hub, including many that faculty and staff will enjoy.
Summer can be a bit slower on campus, but there was still a lot happening all around Emory. Take a look back at some of our most popular stories from the summer.
---
---
---
Civil War plant medicines blast drug-resistant bacteria
Studying a guide to plant remedies commissioned during the Civil War, Emory researcher Cassandra Quave finds that three plants have antimicrobial activity against dangerous species of drug-resistant bacteria associated with wound infections.
---
Five years later, Ebola patients return to Emory
As an Ebola epidemic continues in the Democratic Republic of Congo, Emory marks the fifth anniversary of treating the first patients with Ebola in the U.S. by reaffirming its commitment to preparedness and care for global infectious diseases.
Save on electronics for back to school:  Faculty and staff can find special and discount prices on computers, accessories, software and other electronics to use for studies and work through the Sparkfly Perks website.
Canvas Walk-in Help
Drop in between the hours of 9 a.m. to 1 p.m. to get questions answered, help with set-ups or to make an appointment.
When: Aug. 28, 9:00 a.m.
Where: Woodruff Library, Room 312
Admission: Free
Volleyball: Emory vs. Guilford
The No. 1-ranked Eagles will play the Guilford Quakers in their season-opening game followed by a second game against Johnson and Wales at 7 p.m.
When: Aug. 30, 4:30 p.m.
Where: Woodruff PE Center
Admission: Free
Concert: Vladimir Milosevic, piano
The prominent Serbian pianist will give a recital featuring works by Mozart, Chopin, Bach-Rachmaninoff and Ravel.
When: Aug. 30, 6:00 p.m.
Where: Performing Arts Studio
Admission: Free
 
 
 
 

Canvas for TAs
When: Aug. 30, 11:45 a.m.
Where: Woodruff Library, Room 314
Admission: Free

 
 
 
 
 
 
 
Editor: Laura Douglas-Brown
Vice President for Enterprise Communications: Doug Busk
Senior Vice President for Communications and Public Affairs: David B. Sandor

Emory Report is published by  Communications and Public Affairs
Read the Emory Report Guidelines
Copyright 2022 Emory University | All Rights Reserved
201 Dowman Drive, Atlanta, Georgia 30322 USA | 404.727.6123