For Faculty and Staff of Emory University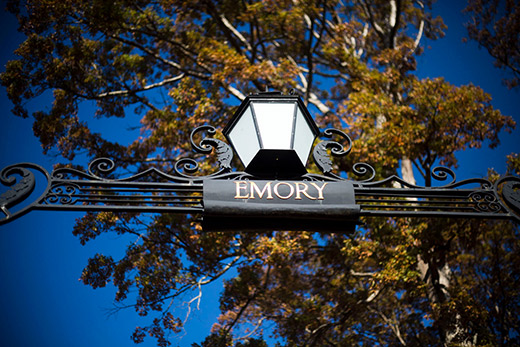 Emory responds to recent shootings with resources for support and safety
As the Emory community joins in mourning the victims of recent mass shootings, President Claire E. Sterk pledges the university will remain committed to embracing diversity and will continue to speak out against violence and hatred. Learn about support resources and safety steps if there is an emergency on campus.
---
---
Injury Prevention Research Center awarded $4.2 million by CDC
The Centers for Disease Control and Prevention (CDC) has awarded $4.2 million over the next five years to fund the Injury Prevention Research Center at Emory (IPRCE), a center designed to reduce the top causes of injury and injury death in Georgia and the Southeast.
---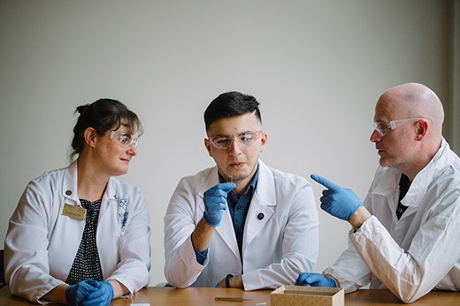 Emory student travels to London for mosquito research
Rising Emory junior Kasey Cervantes is spending the last weeks of his summer contributing to a database that will help uncover when mosquitoes developed the insecticide resistance that hinders malaria eradication.
Need help with work-life responsibilities? The Emory Employee-Student Job Network aids faculty and staff looking to hire Emory students on a part-time basis for tasks such as babysitting, pet care, house sitting, lawn care, etc. You'll need your NetID and password to post a job.
WaterHub Tour
Take the opportunity to tour Emory's award-winning water reclamation facility on the last scheduled tour this month.
When: Aug. 9, 10:00 a.m.
Where: WaterHub, Peavine Creek Drive
Admission: Free
Emory Farmers Market
Enjoy the delicious, convenient and sustainable food options offered by local Georgia farmers and small business owners.
When: Aug. 13, 11:00 a.m.
Where: Cox Bridge
Admission: Free
Editor: Laura Douglas-Brown
Vice President for Enterprise Communications: Doug Busk
Senior Vice President for Communications and Public Affairs: David B. Sandor

Emory Report is published by  Communications and Public Affairs
Read the Emory Report Guidelines
Copyright 2022 Emory University | All Rights Reserved
201 Dowman Drive, Atlanta, Georgia 30322 USA | 404.727.6123