For Faculty and Staff of Emory University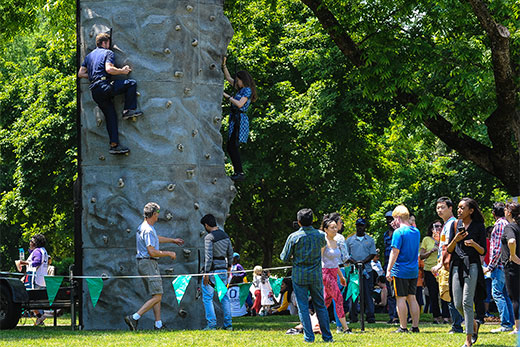 Staff Fest celebrates Emory employees with food and fun
United by the theme of "One Emory: Engaged for Impact," Emory employees turned out in droves for Staff Fest 2019, gathering on the Quad to celebrate the work of staff members from across the enterprise. View photos and find out the winners of the volleyball tournament and fun run/walk.
---
---
---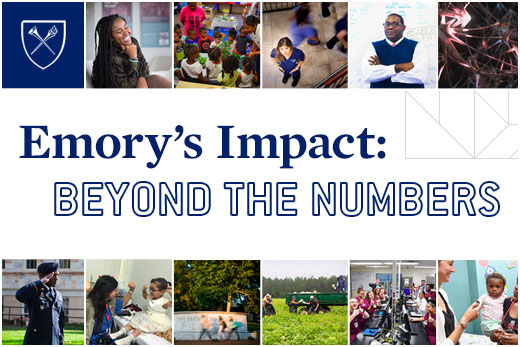 Measuring Emory's impact
In the classroom, in the lab, at a patient's bedside, or helping a remote community half a world away, Emory is about impact. Through a dynamic new digital interface, view Emory's Impact Report.
---
---
Mathematicians revive abandoned approach to the Riemann Hypothesis
Many ways to approach the Riemann Hypothesis have been proposed during the past 150 years, but none have led to conquering the most famous open problem in mathematics. A new paper co-authored by Emory mathematician Ken Ono suggests that one of these old approaches is more practical than previously realized.
---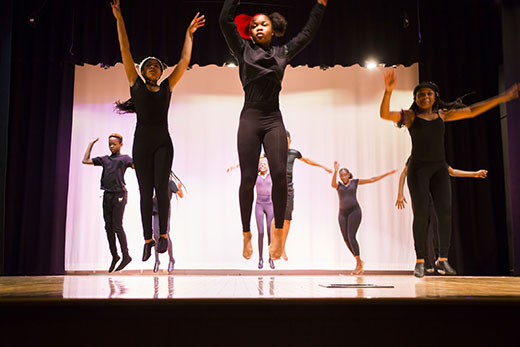 Bringing art and inspiration to Atlanta students
Emory takes a groundbreaking African American art exhibit out of the library and into a busy Atlanta public school, inspiring students to embrace their own creativity.
Start your summer with a swim in the SAAC pool: Emory faculty and staff may buy discounted memberships to the Student Activity and Academic Center on Emory's Clairmont Campus; special summer-only memberships are available.

Compassion Meditation
All are welcome at this weekly hour-long session of compassion meditation.
When: May 22, 5:00 p.m.
Where: Cannon Chapel, Room 106
Admission: Free
Emory Farmers Market
Get seasonal, specialty and prepared foods at the Emory Farmer's Market, which runs every other Tuesday in the summer.
When: June 4, 11:00 a.m.
Where: Cox Bridge
Admission: Free
 
 
 

Guided Meditation
When: May 23, 6:00 p.m.
Where: Cannon Chapel, Room 106
Admission: Free

 
 
 
 
 
 
 
Editor: Laura Douglas-Brown
Associate Vice President for University Communications: Nancy Seideman
Senior Vice President for Communications and Public Affairs: David B. Sandor

Emory Report is published by  Communications and Public Affairs
Read the Emory Report Guidelines
Copyright 2022 Emory University | All Rights Reserved
201 Dowman Drive, Atlanta, Georgia 30322 USA | 404.727.6123