For Faculty and Staff of Emory University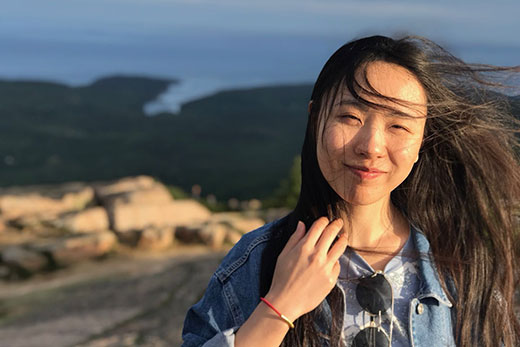 Campus tree leads student to ancient Chinese text and laboratory discovery
Extracts from the seeds of the ginkgo tree show antibacterial activity on pathogens that can cause skin infections, according to a study that started as Emory biology major Xinyi Huang's senior thesis and drew inspiration from an ancient text in the theology library.
---
---
---
---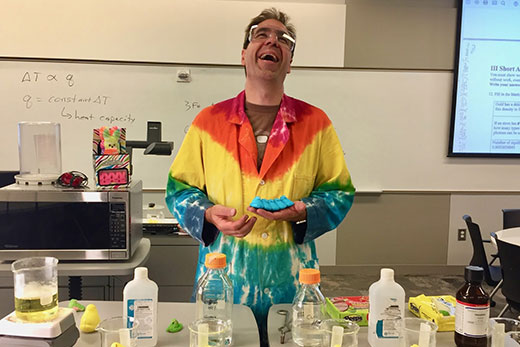 The Peeps experiments: A seasonal celebration of science
Douglas Mulford, senior lecturer for the Department of Chemistry, treats students every spring to a "Peeps" show, a 45-minute experiment of every chemical thing that you can do to Peeps. Watch the video to see the many things that won't destroy a Peep -- and what ultimately will.
Save the date for Staff Fest: Registration is now open for the friendly but fierce volleyball competition at Emory's annual Staff Fest, so start forming your team. Staff Fest is set for Friday, May 17, with games, food, music and more on the Quad.

Chamber music concert: The Vega String Quartet
Hear Emory's quartet-in-residence perform quartets of Haydn, Debussy and Beethoven.
When: April 20, 8:00 p.m.
Where: Schwartz Center for Performing Arts, Emerson Concert Hall
Admission: Free
Earth Day film screening: "The Ivory Game"
Hongxiang Huang, who was featured in the film, will share his experience related to the ivory poaching and trade.
When: April 22, 5:30 p.m.
Where: White Hall, Room 206
Admission: Free
Meet Me @ Lullwater or the Tunnel
"Move more" by joining these Wednesday group walks either in the outdoor beauty of Lullwater Preserve or the climate-controlled comfort of Emory's hospital tunnels.
When: April 24, 12:00 p.m.
Where: Lullwater Preserve OR the Emory University Hospital Tunnel Entrance
Admission: Free
 
 
 
 

Third Annual St. Jude Gala
When: April 19, 7:00 p.m.
Where: School of Medicine, Lobby
Admission: $10 advance; $12.50 at door; students free; donations welcome

 
 
 

WaterHub Tour
When: April 22, 10:00 a.m.
Where: WaterHub at Peavine Drive
Admission: Free

 
 
 

Concert: Emory Big Band
When: April 23, 8:00 p.m.
Where: Schwartz Center for Performing Arts, Emerson Concert Hall
Admission: Free

 
 
 
 
 
Director of Communications and Content: Laura Douglas-Brown
Vice President for Enterprise Communications and Reputation Management: Doug Busk
Senior Vice President for Communications and Public Affairs: David B. Sandor

Emory Report is published by  Communications and Public Affairs
Read the Emory Report Guidelines
Copyright 2022 Emory University | All Rights Reserved
201 Dowman Drive, Atlanta, Georgia 30322 USA | 404.727.6123