For Faculty and Staff of Emory University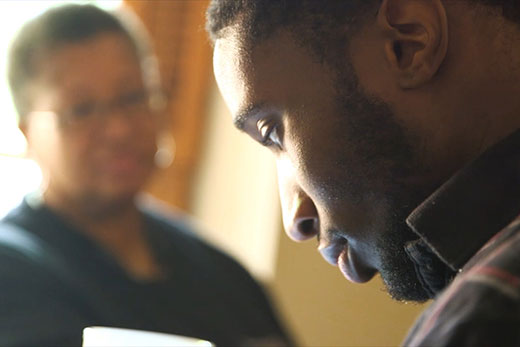 'Your Fantastic Mind' explores deep brain stimulation, OCD and aneurysms
When Jeremy Obata lost the ability to speak, Emory doctors used deep brain stimulation to help. In the latest episode of "Your Fantastic Mind," Emory and Georgia Public Broadcasting explore his case, as well as OCD and brain aneurysms. Watch the episode and view exclusive content.
---
---
---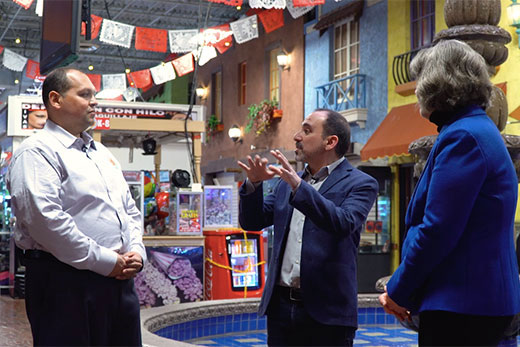 Emory's inaugural 'Teach-Out' offered to a global audience
Led by humanities scholar Pablo Palomino, Emory's first free online "Teach-Out" will explore the meaning of "progress" in Atlanta and beyond. It launches April 15 and is available to participants around the world through the Coursera platform
Learn colorful, yummy ways to boost your antioxidants: Interested in antioxidants and how they help your health? It can be as simple as varying the colors of the fruits and vegetables you eat. Learn more from the Emory Dining Nutrition Team and sample a rainbow-inspired chef special in Cox Hall during lunch on Wednesday, April 10.
Meet Me @ Lullwater or the Tunnel
"Move more" by joining these Wednesday group walks either in the outdoor beauty of Lullwater Preserve or the climate-controlled comfort of Emory's hospital tunnels.
When: April 10, 12:00 p.m.
Where: Lullwater Preserve OR the Emory University Hospital Tunnel Entrance
Admission: Free
Juris Master Program Lunch & Learn
See if this degree might enhance your career and academic background with a legal perspective. On-campus and online formats are available.
When: April 11, 12:00 p.m.
Where: Gambrell Hall, Room G575
Admission: Free
Birdfest
Birds in art, in the night sky, in the museum, in theater and in concert are all included in the Michael C. Carlos Museum's festival for the birds.
When: April 14, 8:00 a.m.
Where: Michael C. Carlos Museum, Emory Planetarium, Woodruff Library
Admission: Free; museum admission if applicable
 
 
 
 
 
 
 
 
 
 
 
 

WaterHub Tour
When: April 12, 9:30 a.m.
Where: WaterHub on Peavine Creek Drive
Admission: Free

 
 
 
 
 
 

Emory Chamber Ensembles
When: April 14, 7:00 p.m.
Where: Schwartz Center for Performing Arts, Emerson Concert Hall
Admission: Free

 
 
Director of Communications and Content: Laura Douglas-Brown
Vice President for Enterprise Communications and Reputation Management: Doug Busk
Senior Vice President for Communications and Public Affairs: David B. Sandor

Emory Report is published by  Communications and Public Affairs
Read the Emory Report Guidelines
Copyright 2022 Emory University | All Rights Reserved
201 Dowman Drive, Atlanta, Georgia 30322 USA | 404.727.6123