For Faculty and Staff of Emory University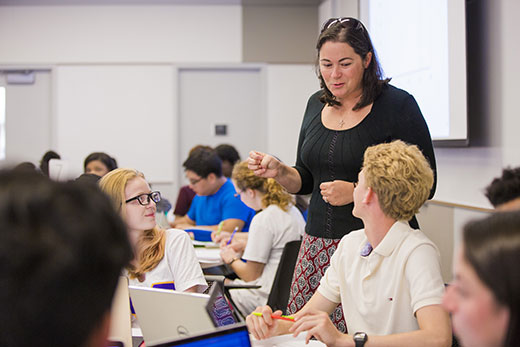 Emory receives AAU grant to improve undergraduate STEM education
Emory is one of 12 universities nationwide selected to receive a grant from the Association of American Universities to further existing efforts to improve undergraduate education in science, technology, engineering and mathematics disciplines.
---
Rare sleep disorder brings Icelandic man to Emory
In high school, Sigurjon Jakobsson was a decathlete competing as part of Iceland's national sports team. But at the age of 16, an increasing need for sleep began to encroach upon his life, until he was sleeping more than 16 hours per day. He sought treatment at Emory for hypersomnia, a rare sleep disorder.
---
---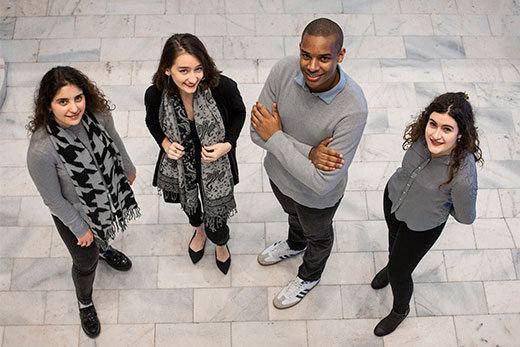 Outstanding students chosen as Bobby Jones Scholars for study in Scotland
Emory College students Farah Al Chammas, Claire Barnes, John Priddy and Camila Reed-Guevara will spend a year studying at the University of St Andrews as part of the prestigious Robert T. Jones Jr. Scholarship.
Emory marks Social Justice Week with a diverse slate of events Feb. 25 through March 1, including keynote speaker Raj Patel, an award-winning writer, activist and academic on global food systems, at 6 p.m. Thursday, Feb. 28, in Cannon Chapel. View the full schedule.

Men's basketball UAA championship
The Eagles face off against the University of Rochester for the UAA title and automatic berth to the NCAA D-III Tournament.
When: Feb. 23, 4:00 p.m.
Where: Woodruff PE Center
Admission: Free
Meet Me @ the Tunnel
This is the last day of the six-week session for the walking group.
When: Feb. 27, 12:00 p.m.
Where: Emory University Hospital Tunnel, Entrance
Admission: Free
Friends of Winship Presents Learn and Live: Clinical Trials
Hear experts on Winship's innovative and cutting-edge clinical trials and get a tour through the new Phase I unit.
When: March 5, 12:00 p.m.
Where: Emory University Hospital Tower, 2nd floor conference room
Admission: Free; register by Feb. 26
 
 
 
 
 
 
 
 
 
 
 
 
 

Theater: "The Meeting"
When: Feb. 25, 4:30 p.m.
Where: Claudia Nance Rollins Building, Auditorium
Admission: Free

 
 
 
 
 
 
 
 
 
 
Director of Communications and Content: Laura Douglas-Brown
Vice President for Enterprise Communications and Reputation Management: Doug Busk
Senior Vice President for Communications and Public Affairs: David B. Sandor

Emory Report is published by  Communications and Public Affairs
Read the Emory Report Guidelines
Copyright 2022 Emory University | All Rights Reserved
201 Dowman Drive, Atlanta, Georgia 30322 USA | 404.727.6123