For Faculty and Staff of Emory University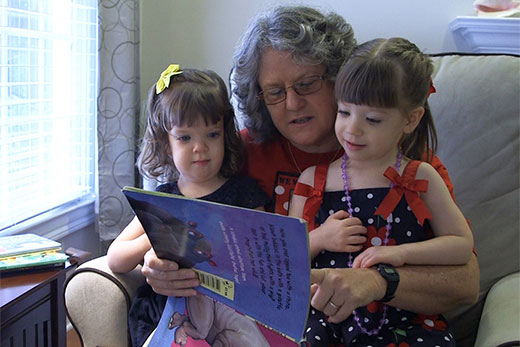 Grandmother's kidney donation garners kidney voucher for granddaughter
The Emory Transplant Center and patient Jamie McNeil have together created a safety net for McNeil's two-year-old granddaughter, while also starting a chain of kidney transplants through the National Kidney Registry's Donor Voucher Program.
---
---
---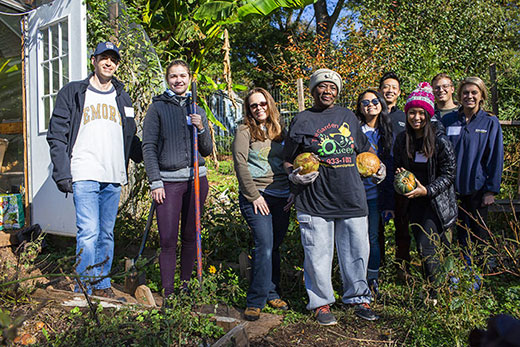 Giving back on Emory Cares International Service Day
The 15th annual Emory Cares International Service Day, held Saturday, Nov. 10, drew more than 1,000 registrants in 50 cities and seven countries around the world. Volunteers helped with dozens of community projects, including more than 20 in the Atlanta area.
Holiday savings: Sparkfly offers Emory employees discounts for travel, entertainment and gifts for the holidays, including events like Six Flags Holiday in the Park.
Emory Farmers Market
Pick up items for your Thanksgiving feast and treat yourself to lunch on Tuesday at the pre-Thanksgiving market.
When: Nov. 19, 11:00 a.m.
Where: Cox Bridge
Admission: Free
Emory Men's and Women's Basketball
Cheer on the Emory men's team on Saturday, Nov. 24, at 2 p.m. and Sunday, Nov. 25, at 2 p.m, then root for the women's team on Tuesday, Nov. 27, at 6 p.m.
When: Nov. 24, 2:00 p.m.
Where: Woodruff PE Center
Admission: Free
 

WaterHub Tour
When: Nov. 16, 9:30 a.m.
Where: WaterHub at Peavine Creek Drive
Admission: Free

 
 
 
 
 

Emory Dance Company
When: Nov. 16, 7:30 p.m.
Where: Schwartz Center for the Performing Arts, Dance Studio
Admission: $8 students

 
 
 
 
 
 
 
 
 

WaterHub Tour
When: Nov. 27, 2:30 p.m.
Where: WaterHub on Peavine Drive
Admission: Free

 
 
Editor: Laura Douglas-Brown
Associate Vice President for University Communications: Nancy Seideman
Senior Vice President for Communications and Public Affairs: David B. Sandor

Emory Report is published by  Communications and Public Affairs
Read the Emory Report Guidelines
Copyright 2022 Emory University | All Rights Reserved
201 Dowman Drive, Atlanta, Georgia 30322 USA | 404.727.6123