For Faculty and Staff of Emory University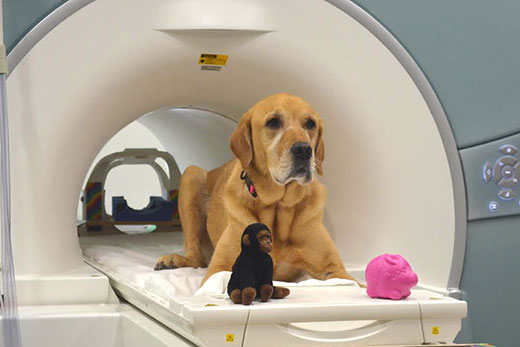 Scientists chase mystery of how dogs process words
A study by Emory neuroscientists suggests that dogs have at least a rudimentary neural representation of meaning for words they have been taught, differentiating words they have heard before from those they have not.
---
---
---
Be a Zero Landfill Waste Ambassador: The Office of Sustainability Initiatives is hosting two more sessions to train faculty, staff and students to be Zero Landfill Waste Ambassadors, helping educate the Emory community about how to divert waste from landfills. Training sessions are Oct. 17 and Nov. 1. 
Three-Episode Screening: "Alfred Hitchcock Presents"
See "Revenge" (1955), "Lamb to the Slaughter" (1958) and "A Crime for Mothers" (1961), three episodes of Alfred Hitchcock's anthology television series.
When: Oct. 17, 7:30 p.m.
Where: White Hall, Room 208
Admission: Free
Jazz on the Green
Enjoy Emory Jazz Ensembles in comfortable weather and bring a picnic, blanket, family and friends.
When: Oct. 18, 6:00 p.m.
Where: Patterson Green
Admission: Free
Emory Homecoming Parade, Festival and Concert
See the Homecoming parade wind its way through campus, then head to the Quad for the festival and concert by Oxford alum Keri Wilson.
When: Oct. 20, 1:30 p.m.
Where: Emory Campus and Quadrangle
Admission: Free
Mummies & Mixers
This is the ticket for viewing permanent and special collections, face painting, scary stories, specialty cocktails and more.
When: Oct. 24, 6:30 p.m.
Where: Michael C. Carlos Museum, Ackerman Hall
Admission: $40 general admission; $35 alumni/faculty/staff; $30 museum members
 
 
 
 
 
 
 
 
 

WaterHub Tour
When: Oct. 19, 9:30 a.m.
Where: WaterHub at Peavine Creek Drive
Admission: Free

 
 
 
 
 

Emory Wind Ensemble
When: Oct. 21, 4:00 p.m.
Where: Schwartz Center for Performing Arts, Emerson Concert Hall
Admission: Free

 
 
 
 
 
 
Editor: Laura Douglas-Brown
Associate Vice President for University Communications: Nancy Seideman
Senior Vice President for Communications and Public Affairs: David B. Sandor

Emory Report is published by  Communications and Public Affairs
Read the Emory Report Guidelines
Copyright 2022 Emory University | All Rights Reserved
201 Dowman Drive, Atlanta, Georgia 30322 USA | 404.727.6123