For Faculty and Staff of Emory University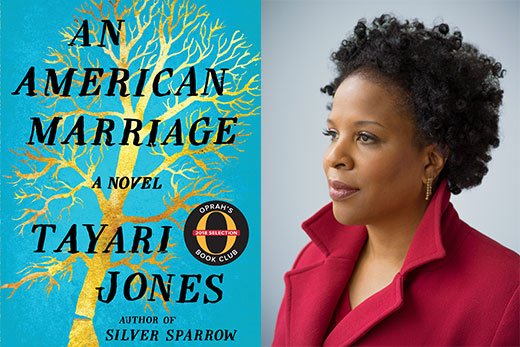 Author Tayari Jones joins Emory faculty
New York Times bestselling author and critically acclaimed writer Tayari Jones will join Emory University's renowned Creative Writing Program this fall as a member of the English faculty in Emory College of Arts and Sciences.
---
---
Emory receives $12.7 million grant to continue oxytocin research
Emory's Yerkes National Primate Research Center and Brain Health Center received a five-year, $12.7 million grant to continue innovative research on oxytocin, a brain chemical known for establishing mother-infant bonds. Professor Larry Young will lead the research team.
---
---
---
---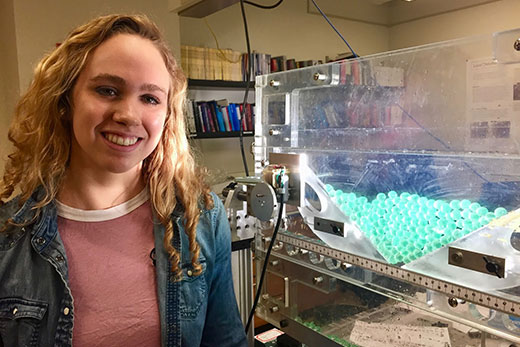 Physicists show why it's hard to clog a drain with soft particles
Physicists working in Emory professor Eric Weeks' lab quantified the clogging dynamics of soft objects for the first time and identified the parameters that seem to explain why it's completely opposite the physics that govern hard objects. Graduate and undergraduate students, including sophomore Mia Morrell, worked on the experiments.
Help prepare for Commencement: Faculty and staff are invited to join in the university's rich history of service to the graduating class, their families and guests by volunteering at Commencement. Opportunities begin Wednesday, May 9, with the annual Chair Rodeo. Register to help.
Emory Denim Day 2018
Wear denim in support of survivors of sexual violence and email or post a photo to the Respect Program. For every photo submitted, SGA will donate $1 to the program.
When: April 18, 8:00 a.m.
Where: Campus-wide
Admission: Free
Earth Month Recycling Day at Emory Point
Bring electronics, hard-to-recycle items and materials and papers for shredding.
When: April 18, 11:30 a.m.
Where: Emory Point green adjacent to General Muir restaurant
Admission: Free
 
 
 

WaterHub Tour
When: April 18, 11:00 a.m.
Where: WaterHub on Peavine Drive
Admission: Free

 
 
 
 
 
 
 
 
 
 
 
 
 
 
 
 
 
 
 
 
 
 
 

Concert: Emory Big Band
When: April 24, 8:00 p.m.
Where: Schwartz Center for Performing Arts, Emerson Concert Hall
Admission: Free
Editor: Laura Douglas-Brown
Associate Vice President for University Communications: Nancy Seideman
Senior Vice President for Communications and Public Affairs: David B. Sandor

Emory Report is published by  Communications and Public Affairs
Read the Emory Report Guidelines
Copyright 2022 Emory University | All Rights Reserved
201 Dowman Drive, Atlanta, Georgia 30322 USA | 404.727.6123