For Faculty and Staff of Emory University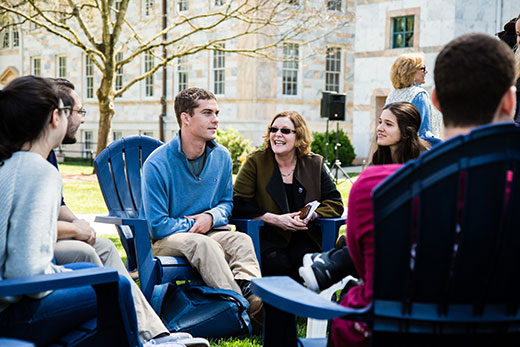 'Conversations on the Quad' explores innovation at Emory
The Emory community gathered April 5 for the inaugural "Conversations on the Quad," an opportunity for faculty, staff and students to share ideas about how Emory can build a culture of innovation in service to the world.
---
---
Emory SCDU participates in national Ebola transport exercise
Physicians, nurses and staff in Emory's Serious Communicable Diseases Unit (SCDU), located in Emory University Hospital, will participate Thursday in an exercise to test the nationwide ability to move patients with highly infectious diseases safely and securely to regional treatment centers.
---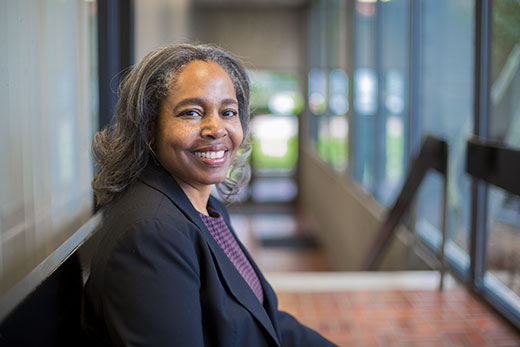 Course examines African American literature and U.S. pop culture
Valerie Babb, who joined the Emory faculty in January as Andrew Mellon Professor of the Humanities, has spent a career deciphering the outsize role that culture plays in racial identity and interactions.
---
---
---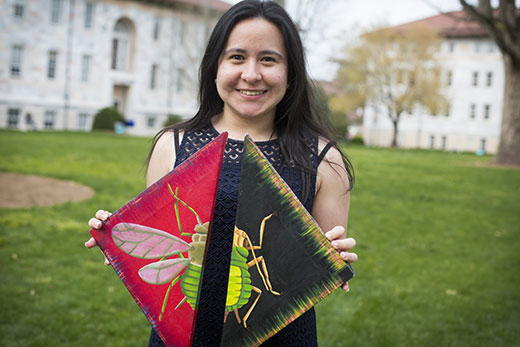 Student artists team with labs to bring research to life
Debuting at this year's Atlanta Science Festival, a student-run program recruited more than 100 artists, most of them untrained college students, who worked with scientists from Emory and Georgia Tech to translate their research into art.
Fresh, organic produce delivered to campus: Buy a subscription to the Oxford College Organic Farm community-supported agriculture program to get fresh vegetables that you pick up weekly at convenient locations on both the Oxford and Emory campuses. Subscriptions for the full season (28 weeks) and spring season (10 weeks) start Thursday, April 26.
This Tank Full of Dreams: Buddhism, Poetry and the Beats
Emory faculty will read Buddhist poems in their original languages, including Japanese, Tibetan, Sanskrit, Pali and Chinese, then students will read Beat poetry in English responding to the Buddhist tradition.
When: April 11, 6:30 p.m.
Where: Woodruff Library, Jones Room
Admission: Free
Jazz on the Green
Celebrate National Jazz Appreciation Month with outdoor performances by Emory Jazz Ensembles.
When: April 12, 6:00 p.m.
Where: Patterson Green
Admission: Free
Campus memorial service for Billy Frye
The Emory community is invited to attend this service to celebrate the life of Emory's first provost.
When: April 14, 1:00 p.m.
Where: Cannon Chapel
Admission: Free
 
 
 

WaterHub Tour
When: April 11, 11:00 a.m.
Where: WaterHub on Peavine Drive
Admission: Free

 
 
 
 
 
 
 
 
 
 
 
 
 

Concert: Peter Serkin, piano
When: April 15, 7:00 p.m.
Where: Schwartz Center for Performing Arts, Emerson Concert Hall
Admission: $70; $56 discount categories; $10 Emory students

 
 
 
 
 
 
 
 
Editor: Laura Douglas-Brown
Associate Vice President for University Communications: Nancy Seideman
Senior Vice President for Communications and Public Affairs: David B. Sandor

Emory Report is published by  Communications and Public Affairs
Read the Emory Report Guidelines
Copyright 2022 Emory University | All Rights Reserved
201 Dowman Drive, Atlanta, Georgia 30322 USA | 404.727.6123