For Faculty and Staff of Emory University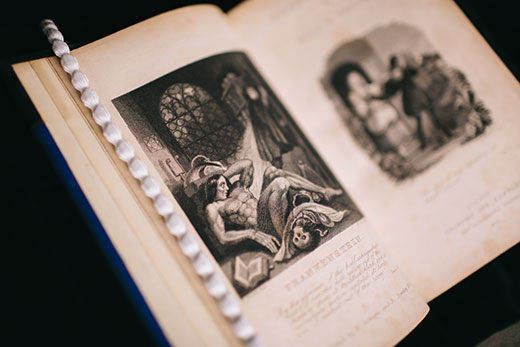 It's alive! How Frankenstein's monster became an icon
From labs to libraries, theaters to theology, Mary Shelley's "Frankenstein" continues to spark wonder and debate 200 years after it was published. Emory faculty explore a cultural icon and classic novel at the nexus of major questions about science, society and philosophy.
---
---
---
$15 million gift will create Marcus Stroke Network
The Marcus Foundation has donated $15 million to establish the Marcus Stroke Network to help reduce stroke disability and death rates in the Southeastern United States, powered by two comprehensive stroke centers at Emory and Grady.
---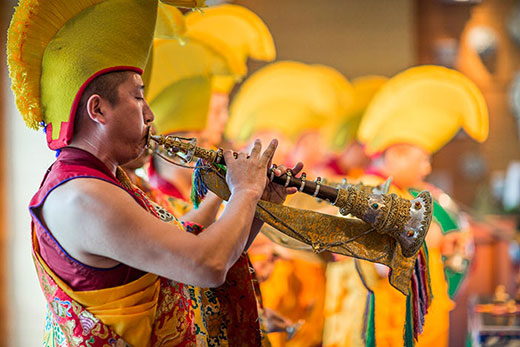 Tibet Week to focus on 'compassion, healing and transformation'
Tibet Week, set for March 26-31, features colorful ceremonies, the creation of an intricate sand mandala, daily guided meditations and special discussions focused on this year's theme of "Compassion, Healing and Transformation."
Atlanta Science Festival on campus: Emory hosts three major events for the Atlanta Science Festival on Friday from 3:30 to 7 p.m. Bring your family to check out the Chemistry Carnival at the Atwood Chemistry Center, Physics Live! at the Math and Science Center and Science.Art.Wonder on the quad.
Concert: The Vega String Quartet
Hear the Vega String Quartet perform quartets of Beethoven, Mendelssohn and the world premiere of Richard Prior's Quartet No. 3.
When: March 24, 8:00 p.m.
Where: Schwartz Center for Performing Arts, Emerson Concert Hall
Admission: Free
Emory Interdisciplinary Humanities Conference
This daylong gathering will explore the roles of the interdisciplinary humanities and liberal arts throughout Emory's colleges, graduate and professional schools.
When: March 26, 8:30 a.m.
Where: Woodruff Library, Jones Room
Admission: Free
Emory University Earth Festival
Sustainability-related student groups, Emory departments and Atlanta organizations showcase their work to kick off Earth Month.
When: March 27, 11:30 a.m.
Where: Asbury Circle
Admission: Free
 
 
 
 
 
 
 
 
 
 
 
 
 
 
 
 
 
 
 

WaterHub tour
When: March 27, 2:30 p.m.
Where: WaterHub on Peavine Drive
Admission: Free

 
 
 
 
 
 
 
 
 
 
 
Editor: Laura Douglas-Brown
Associate Vice President for University Communications: Nancy Seideman
Senior Vice President for Communications and Public Affairs: David B. Sandor

Emory Report is published by  Communications and Public Affairs
Read the Emory Report Guidelines
Copyright 2022 Emory University | All Rights Reserved
201 Dowman Drive, Atlanta, Georgia 30322 USA | 404.727.6123