For Faculty and Staff of Emory University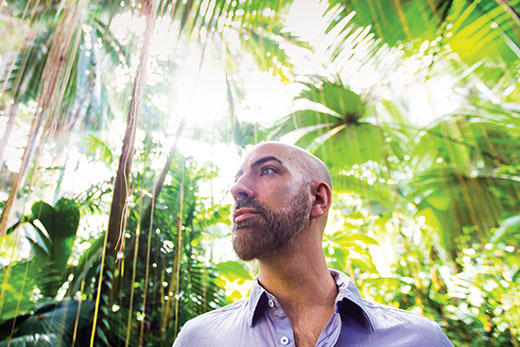 Ecosystems hanging by a thread
As the world's primate populations dwindle, so do the chances for a healthy planet where humans can thrive. Emory ecologist Thomas Gillespie has helped uncover a crisis among our nearest taxonomic neighbors.
---
---
---
---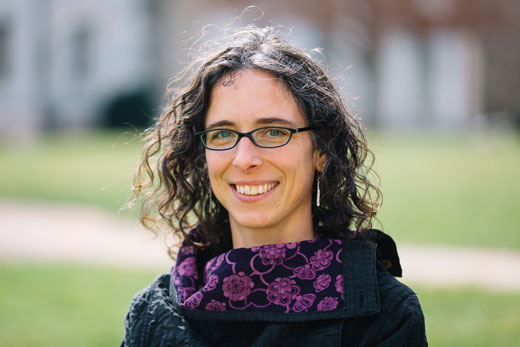 What happens if you are injured working abroad?
While on a research trip to Côte d'Ivoire, art historian Susan Elizabeth Gagliardi was injured in a car accident. Far from home, she relied on International SOS, Emory's international travel assistance provider, to see to her welfare.
National Walkout Day
While many Emory students were away for Spring Break, a group of students and faculty gathered in front of the Emory School of Medicine on Wednesday, March 14, joining young people around the country in National Walkout Day protests to stand up against gun violence. View more photos.
Caregiver resources: The Emory WorkLife Center hosts workshops to support employees who are caregivers for children or adults. Learn how to take time for your own nutrition (March 21), get an overview of the Emory Caregiver Support Program (April 30), and find ways to reduce stress as you care for others (May 21).
Q & A with Michael Ironside
Actor Michael Ironside, who is participating in a residency at Emory and who has played some chilling bad guys, answers questions about his career and the entertainment industry.
When: March 19, 5:00 p.m.
Where: Oxford Road Building, Presentation Room
Admission: Free; RSVP required
Meet Me @ Lullwater or the Tunnel
Step into these walking groups, either indoors or outdoors, with fun activities and themes. Program ends April 25.
When: March 21, 12:00 p.m.
Where: Lullwater Preserve or Emory University Hospital Tunnel, entrance
Admission: Free
 
 
 
 
 
 
 
 
 
 

WaterHub Tour
When: March 20, 2:30 p.m.
Where: WaterHub on Peavine Drive
Admission: Free

 
 
 
 
 

Bach Birthday Recital
When: March 20, 8:00 p.m.
Where: Schwartz Center for Performing Arts, Emerson Concert Hall
Admission: Free

 
 
 
 
 
 
 
 
 
 
 
 
 

Emory Tango Ensemble
When: March 22, 8:00 p.m.
Where: Schwartz Center for Performing Arts, Emerson Concert Hall
Admission: Free
Editor: Laura Douglas-Brown
Associate Vice President for University Communications: Nancy Seideman
Interim Senior Vice President for Communications and Public Affairs: Vince Dollard

Emory Report is published by  Communications and Public Affairs
Read the Emory Report Guidelines
Copyright 2022 Emory University | All Rights Reserved
201 Dowman Drive, Atlanta, Georgia 30322 USA | 404.727.6123