For Faculty and Staff of Emory University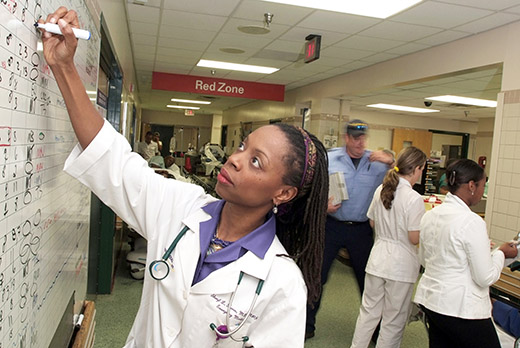 Physician burnout: How to heal the healers?
Physician burnout is at an all-time high, with more than half of physicians saying they experience symptoms. At Emory, both physicians and medical students are increasingly addressing the matter, for their own good, and for the good of their patients.
---
---
---
---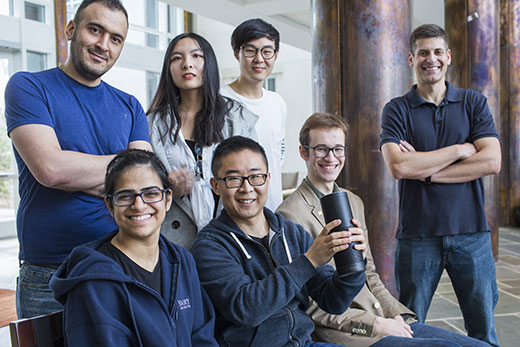 Emory team vies for best social bot via Amazon's Alexa Prize
A team of Emory students from the Department of Mathematics and Computer Science is among eight university teams selected from around the world to create a social bot and compete for this year's Alexa Prize, a $3.5 million university challenge sponsored by Amazon.
REMINDER: THREAT EXERCISE
Emory to hold full-scale threat exercise on Wednesday and Saturday: Emory University, in conjunction with the CDC and other jurisdictions, will hold a full-scale active threat exercise on the Druid Hills campus on Wednesday, March 14, and on the CDC's Roybal Campus on Saturday, March 17. Learn more about what to expect.
Meet Me @ Lullwater or the Tunnel
Jump into these walking groups, either indoors or outdoors, with fun activities and themes. Program ends April 25.
When: March 14, 12:00 p.m.
Where: Lullwater Preserve or Emory University Hospital Tunnel, entrance
Admission: Free
Q & A with Michael Ironside
Actor Michael Ironside, who is participating in a residency at Emory and who has played some chilling bad guys, answers questions about his career and the entertainment industry.
When: March 19, 5:00 p.m.
Where: Oxford Road Building, Presentation Room
Admission: Free; RSVP required
 
 

EndNote for the Beginner
When: March 14, 4:00 p.m.
Where: Grady Campus, Glenn Building, Grady Branch Library
Admission: Free

 
 
 
 
 
 
 
 
 
 
 

WaterHub Tour
When: March 20, 2:30 p.m.
Where: WaterHub on Peavine Drive
Admission: Free

 
 
 
 
 

Bach Birthday Recital
When: March 20, 8:00 p.m.
Where: Schwartz Center for Performing Arts, Emerson Concert Hall
Admission: Free

 
 
 
 
Editor: Laura Douglas-Brown
Associate Vice President for University Communications: Nancy Seideman
Interim Senior Vice President for Communications and Public Affairs: Vince Dollard

Emory Report is published by  Communications and Public Affairs
Read the Emory Report Guidelines
Copyright 2022 Emory University | All Rights Reserved
201 Dowman Drive, Atlanta, Georgia 30322 USA | 404.727.6123