For Faculty and Staff of Emory University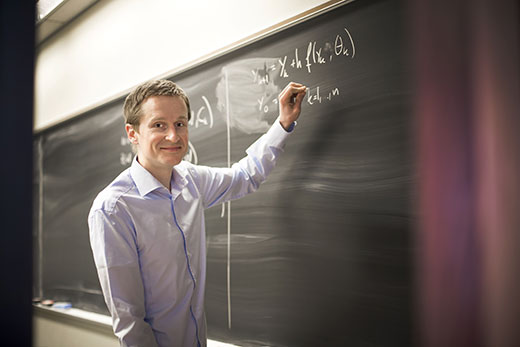 Mathematician works to improve artificial intelligence
Emory College professor Lars Ruthotto is pioneering a new field -- combining applied math, engineering and computer science -- that applies the logic of differential equations to refine the chaos of deep learning, earning him a $400,000 National Science Foundation award.
---
---
March: 10 things to do for $10 or less
March brings several annual traditions to campus. Try the bike-powered blender at the Emory Earth Festival, enjoy hands-on activities at the Atlanta Science Festival and view the creation and destruction of an intricate sand mandala during Tibet Week.
---
---
---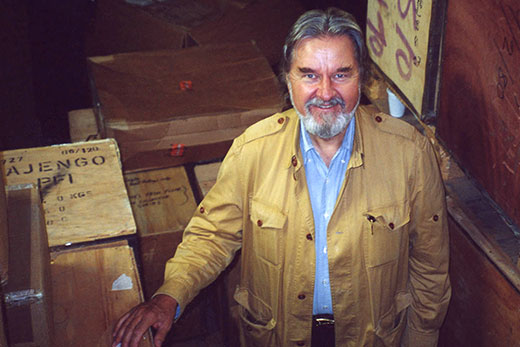 Remembering Raymond Danowski, who placed legendary poetry library at Emory
The Emory community is mourning the loss of Raymond Danowski, who contributed a vast collection of 20th-century poetry and related materials that has become a world-renowned resource for research at Emory.
Support for parents, from delivery room to dorm room: The Emory WorkLife Resource Center offers a wide variety of resources for parents, whether you have a new baby, teens preparing for the next phases in their lives, or children of any age in between.
Emory Women of Excellence Awards
Celebrate women who have demonstrated extraordinary dedication to issues that affect women at Emory and in the larger community.
When: March 8, 6:30 p.m.
Where: Miller-Ward Alumni House
Admission: Free
 
 
 
 
 
 

EndNote for the Beginner
When: March 14, 4:00 p.m.
Where: Grady Campus,Glenn Building, Grady Branch Library
Admission: Free

 
 
 
 
 

Bach Birthday Recital
When: March 20, 8:00 p.m.
Where: Schwartz Center for Performing Arts, Emerson Concert Hall
Admission: Free

 
 
 
Editor: Laura Douglas-Brown
Associate Vice President for University Communications: Nancy Seideman
Interim Senior Vice President for Communications and Public Affairs: Vince Dollard

Emory Report is published by  Communications and Public Affairs
Read the Emory Report Guidelines
Copyright 2022 Emory University | All Rights Reserved
201 Dowman Drive, Atlanta, Georgia 30322 USA | 404.727.6123