For Faculty and Staff of Emory University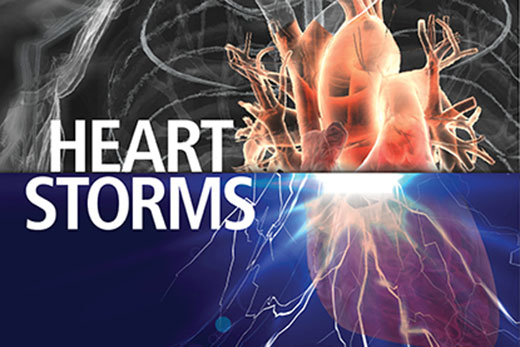 Heart storms: Surviving a cardiac crisis
What happens when the heart, the body's most important muscle, short-circuits? In this special feature, meet three Emory patients who survived unexpected cardiac emergencies.
---
---
Goizueta launches 'Entrepreneurs-in-Residence' program
Goizueta Business School has launched Entrepreneurs-in-Residence, designed to offer students real-life experience with people who have done what they're studying to do. The entrepreneurs will advise BBA and MBA students looking to start their own companies.
---
---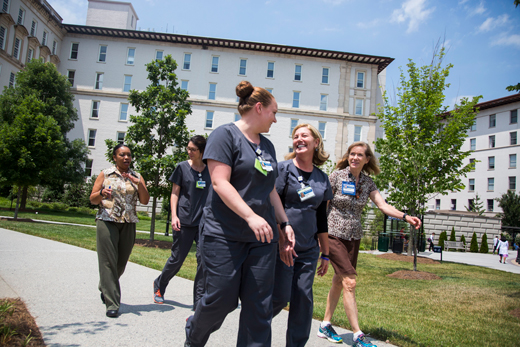 Move More Challenge returns with new ways to track your steps
Registration is now under way for Emory's popular employee physical activity challenge, which steps off March 5 using Healthy Emory Connect, the university's new health and wellness platform.
Feast of Words toasts Emory faculty authors, editors
The Emory community gathered Feb. 12 to celebrate the 109 faculty members across the university who authored or edited a total of 115 books last year. Learn more about this year's books and see more photos from Feast of Words.
Emory Insider: Sustainability
Learn how to keep waste out of landfills: As Emory implements the new waste policy, volunteers from the Office of Sustainability Initiatives will be at the Cox Hall Bridge from 12-2 p.m. Feb. 19-22 to help you properly sort waste into recycling and compost bins, since this location has the highest contamination on campus. You can also sign up to help.
Brave New Works: "Wooden Nickels"
Joseph Skibell, Winship Distinguished Research Professor in the Humanities, adapted this play from his collection of true short stories.
When: Feb. 17, 7:30 p.m.
Where: Schwartz Center for Performing Arts, Theater Lab
Admission: Free; reservation required
Taxes: What's Changed and What's Stayed the Same
Learn how taxes work, how the tax plan passed at the end of 2017 will impact you and what the new tax plan will not do.
When: Feb. 23, 12:00 p.m.
Where: Goizueta Business School, Room 130
Admission: Free
 
 
 
 
 
 
 
 
 
 
 
 

Canvas Assignments
When: Feb. 20, 10:00 a.m.
Where: Woodruff Library, Room 314
Admission: Free

 
 
 
 

WaterHub Tour
When: Feb. 20, 2:30 p.m.
Where: WaterHub on Peavine Drive
Admission: Free

 
 
 
 
 
 
 
 
 
 
 
 
 
 
 
 
 
 
 
Editor: Laura Douglas-Brown
Associate Vice President for University Communications: Nancy Seideman
Interim Senior Vice President for Communications and Public Affairs: Vince Dollard

Emory Report is published by  Communications and Public Affairs
Read the Emory Report Guidelines
Copyright 2022 Emory University | All Rights Reserved
201 Dowman Drive, Atlanta, Georgia 30322 USA | 404.727.6123