For Faculty and Staff of Emory University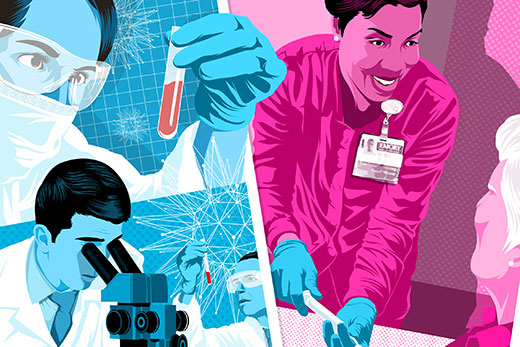 Winship gives new meaning to the 'Big C'
Winship Cancer Institute has been granted Comprehensive Cancer Center status by the National Cancer Institute (NCI), the highest designation given by the NCI. What does that mean -- for Emory, for patients, for Georgia and for cancer research?
---
---
---
---
---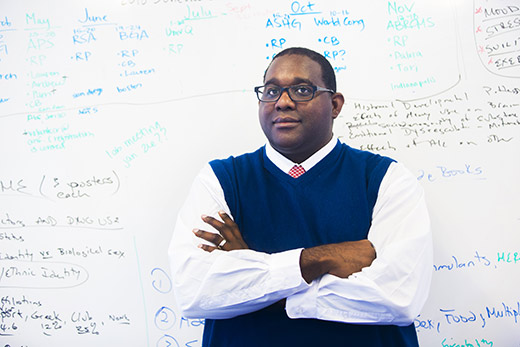 New research aims to understand how genetic differences contribute to addiction
Psychology professor Rohan Palmer has earned a five-year, $2.34 million grant to examine why some people become addicted to alcohol or drugs, while others don't. His novel project involves both graduate and undergraduate student researchers.
Start your summer planning at Emory's Camp and Learning Expo: Registration is now open for Emory's annual Camp and Learning Expo, set for Feb. 8 from 10 a.m. to 2 p.m. Find out about the variety of summer camps and learning programs offered throughout the metro area.
Town Hall: America's Opioid Crisis
As part of the ongoing "Conversations with America" series, Emory will host a campus discussion led by renowned pollster Peter D. Hart with experts on addiction and drug trafficking.
When: Jan. 24, 4:00 p.m.
Where: Oxford Road Building, Presentation Room
Admission: Free
Atlanta Community Choral Festival
Enjoy performances by some of Atlanta's finest community choirs at this festival hosted by the Atlanta Master Chorale.
When: Jan. 27, 8:00 p.m.
Where: Schwartz Center for Performing Arts, Emerson Concert Hall
Admission: $10
Emory Farmers Market
The new semester brings the return of Emory's popular weekly farmers market, so come fill up your kitchen and stomach with fresh, local food.
When: Jan. 30, 11:00 a.m.
Where: Cox Hall Bridge
Admission: Free
 
 

Meet Me @ the Tunnel
When: Jan. 24, 12:00 p.m.
Where: Emory University Hospital, Tunnel
Admission: Free

 
 
 
 
 
 
 
 
 
 
 
 
 
 
 
 
 
 
 
 
Editor: Laura Douglas-Brown
Associate Vice President for University Communications: Nancy Seideman
Interim Senior Vice President for Communications and Public Affairs: Vince Dollard

Emory Report is published by  Communications and Public Affairs
Read the Emory Report Guidelines
Copyright 2022 Emory University | All Rights Reserved
201 Dowman Drive, Atlanta, Georgia 30322 USA | 404.727.6123