For Faculty and Staff of Emory University
Yerkes: Working to cure what ails you
As one of seven nonhuman primate research centers in the country, Emory's Yerkes National Primate Research Center brings together a diverse group of scientists -- from neuroscientists to immunologists -- to work on causes, preventions, treatments and cures for a host of human diseases.
---
Kevin Young to read from his new book, 'Bunk'
Poet and Emory University Distinguished Professor Kevin Young will give a free reading Jan. 18 from his new nonfiction book, "Bunk: The Rise of Hoaxes, Humbug, Plagiarists, Phonies, Post-Facts, and Fake News."
---
Computer science students help diversify growing STEM field
Seniors Tammany Grant and Maya Nair co-founded Girls Who Code Emory and teach a pilot non-credit programming course drawing a wide range of students, highlighting the increasing diversity of Emory's growing undergraduate computer science program.
---
Emory medical residents complete a successful Fellowship Match
Emory's medical residents are moving ahead in their careers after the Internal Medicine Fellowship Match. Fourteen will complete their fellowships at Emory, where they will receive state-of-the-art training, while others move on to top-ranked programs across the country.
---
---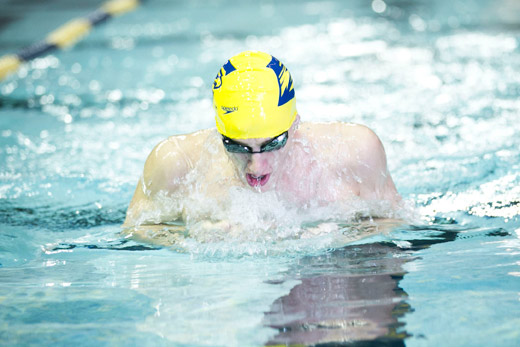 A stroke of genius: Math and computer science teams with athletes for swim study
Emory mathematician Ken Ono is launching an analytical study of training methods for elite swimmers -- a joint effort between Emory Athletics and the university's Department of Mathematics and Computer Science.
Free flu vaccines: With flu season well under way, remember that Emory faculty and staff who are on the Emory medical plan (and their covered dependents) can receive a free flu vaccine. Learn more about your options.
Meet Me @ the Tunnel
Take a break during the work day and walk in the climate-controlled hospital tunnel during this six-week program.
When: Jan. 17, 12:00 p.m.
Where: Emory University Hospital, Tunnel
Admission: Free
Ramayana Lecture
Religion professor Joyce Burkhalter Flueckiger explores 'The Ramayana Anti-Hero' in this talk about Ravanna images and theology.
When: Jan. 17, 7:30 p.m.
Where: Michael C. Carlos Museum, Ackerman Hall
Admission: Free
Editor: Laura Douglas-Brown
Associate Vice President for University Communications: Nancy Seideman
Interim Senior Vice President for Communications and Public Affairs: Vince Dollard

Emory Report is published by  Communications and Public Affairs
Read the Emory Report Guidelines
Copyright 2022 Emory University | All Rights Reserved
201 Dowman Drive, Atlanta, Georgia 30322 USA | 404.727.6123