For the Emory University Community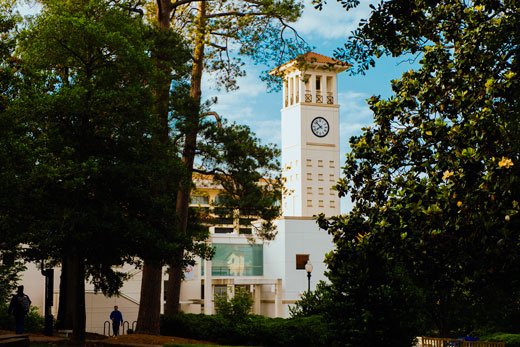 Robert W. Woodruff Foundation makes groundbreaking gift to Emory
Note: We are resending this Emory Report Extra because some users experienced a broken link in the earlier version.

The Robert W. Woodruff Foundation has pledged $400 million to find new cures for disease, develop innovative patient care models and improve lives while enhancing the health of individuals in need.  

The transformational gift, the largest ever received by Emory University, will change the lives of patients and their families. Through a new Winship Cancer Institute Tower in Midtown and a new Health Sciences Research Building on Emory's Druid Hills campus, the Robert W. Woodruff Foundation's generosity will help advance new solutions for some of medicine's most challenging diagnoses, even changing the meaning of what it means to receive those diagnoses for future generations.  

"This is an extraordinary gift at an extraordinary time in Atlanta's history," said Emory University President Claire E. Sterk, PhD. "We are grateful and honored to be the recipients of the Robert W. Woodruff Foundation's stalwart trust in our mission. The legacy of Mr. Woodruff lives on, and even today, his spirit of generosity is creating hope for those facing the most difficult days of their lives."

For many decades — at each phase of Emory's growth and development — the Robert W. Woodruff Foundation has served as the university's chief advocate and partner, transforming health care, supporting education and making greater quality of life possible for patients who pass through Emory's doors.

"This gift will allow us to accelerate the scientific discoveries needed for breakthroughs in patient care and to extend our reach in reducing the burden of disease for patients and their families," said Jonathan S. Lewin, MD, Emory's executive vice president for health affairs and CEO of Emory Healthcare.


---
Editor: Laura Douglas-Brown
Associate Vice President for University Communications: Nancy Seideman
Interim Senior Vice President for Communications and Public Affairs: Vince Dollard

Emory Report is published by  Communications and Public Affairs
Read the Emory Report Guidelines
Copyright 2018 Emory University | All Rights Reserved
201 Dowman Drive, Atlanta, Georgia 30322 USA | 404.727.6123