For Faculty and Staff of Emory University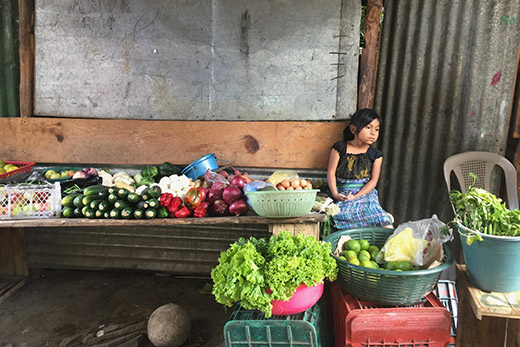 Photos showcase Emory students' fieldwork around the world
Students in the Master's of Development Practice program perform months of fieldwork to gain insight on public health, economic development and human rights by living and working with varied populations. See the winners of this year's photo contest highlighting their efforts.
---
---
Landmark study may impact standard stroke treatment guidelines
Standard guidelines for stroke treatment recommend clot removal only within six hours of stroke onset. But a milestone study in the New England Journal of Medicine shows that clot removal up to 24 hours after stroke led to significantly reduced disability for properly selected patients.
---
---
---
Emory Cares International Day of Service
Hundreds of Emory students, alumni, faculty and staff came together on Saturday, Nov. 11, for the annual Emory Cares International Day of Service, volunteering for dozens of projects in Atlanta and around the world. View more photos.
Discounts on holiday travel: If you are headed out of town for the holidays, check out Sparkfly, Emory's partner for employee discounts, for reduced rates on hotels, car rentals, airport parking and more. You can also find local hotel discounts for your holiday visitors.
Emory Dance Company Fall Concert
See new works by guest artist Sean Hilton and and Emory faculty members, with a special performance of Solo Olos by acclaimed choreographer Trisha Brown.
When: Nov. 17, 7:30 p.m.
Where: Schwartz Center for Performing Arts, Dance Studio
Admission: $15; $12 discount categories; $8 students
GlobeMed Zombie 5K
Run through Lullwater Preserve avoiding ferocious zombies to raise funds for the Thailand Migrant Assistance Program. This event was rescheduled from Oct. 28 due to weather.
When: Nov. 18, 10:00 a.m.
Where: Student Activity and Academic Center
Admission: $20
Emory Farmers Market
Pick up fresh, seasonal and organic items from vendors to cook for your Thanksgiving feast. Continues until 3 p.m.
When: Nov. 21, 11:00 a.m.
Where: Cox Bridge
Admission: Free
 

The Lying Conference
When: Nov. 17, 8:30 a.m.
Where: Emory Conference Center, Starvine Ballroom
Admission: Free

 
 
 
 
 
 
 
 
 
 
 
Editor: Laura Douglas-Brown
Associate Vice President for Media Relations: Nancy Seideman
Interim Senior Vice President for Communications and Public Affairs: Vince Dollard

Emory Report is published by  Communications and Public Affairs
Read the Emory Report Guidelines
Copyright 2022 Emory University | All Rights Reserved
201 Dowman Drive, Atlanta, Georgia 30322 USA | 404.727.6123