For Faculty and Staff of Emory University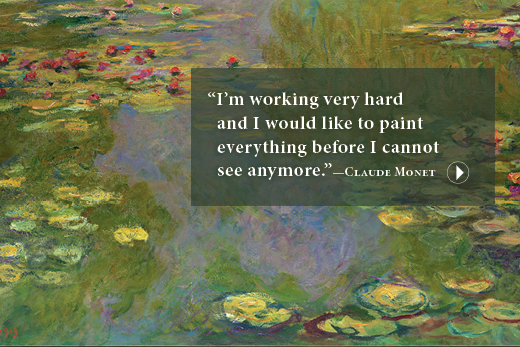 When vision betrays: Cataracts, aging and creating art
Emeritus professor Sidney Perkowitz finds commonality with Impressionist masters when his vision begins to fail due to cataracts. Take an in-depth look at the surgical advances that help restore his clarity.
---
---
---
---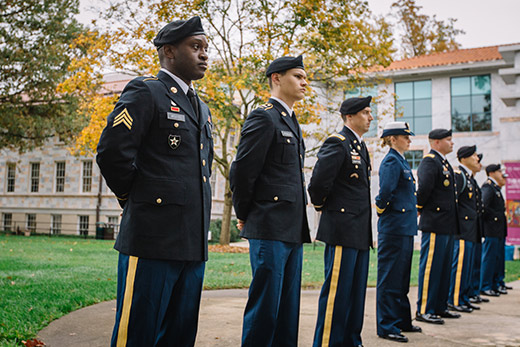 Emory commemorates Veterans Day
The Emory community gathered on the Quadrangle on Nov. 8 for the university's annual Veterans Day ceremony. Learn more about Emory's support for veterans, including education benefits, health care and help with legal issues.
Emory celebrates Diwali
Emory Indian Cultural Exchange hosted its hugely popular Diwali event on Sunday, Nov. 4, with a traditional dinner, performances and dancing to celebrate the Indian "festival of lights."
Emory Insider: Giving Back
Help say "thanks" to Emory donors: EmoryThanks continues on Friday, so stop by the station in Asbury Circle from 9:30 a.m. to 2:30 p.m. to write a card or record a video message thanking donors for their generous gifts that contribute to Emory's global and national reach through research, service, education and more.
Bach under the Stars
Hear the Vega String Quartet perform with commentary by astrophysicist and Emory Planetarium Director Erin Bonning. A second performance is at 9 p.m.
When: Nov. 10, 7:00 p.m.
Where: Emory Planetarium
Admission: Free
 
 
 
 

Emory Chamber Ensembles
When: Nov. 12, 7:00 p.m.
Where: Schwartz Center for Performing Arts, Emerson Concert Hall
Admission: Free

 
 
 
 
 
 
 

Grading in Canvas
When: Nov. 14, 1:00 p.m.
Where: Woodruff Library Room 314
Admission: Free

 
 
 
 
 
 
 
 
 
 
 

GIS Day at ECDS
When: Nov. 15, 2:00 p.m.
Where: Woodruff Library, Emory Center for Digital Scholarship
Admission: Free

 
 
 
 
 
 
 

Emory Dance Company Fall Concert
When: Nov. 16, 7:30 p.m.
Where: Schwartz Center for Performing Arts, Dance Studio
Admission: $15; $12 discount categories; $8 students

 
 
Editor: Laura Douglas-Brown
Associate Vice President for Media Relations: Nancy Seideman
Interim Senior Vice President for Communications and Public Affairs: Vince Dollard

Emory Report is published by  Communications and Public Affairs
Read the Emory Report Guidelines
Copyright 2022 Emory University | All Rights Reserved
201 Dowman Drive, Atlanta, Georgia 30322 USA | 404.727.6123