For Faculty and Staff of Emory University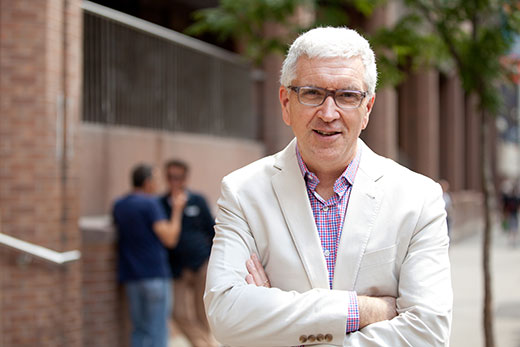 Building a framework for ethics in global health research
Biomedical and public health research seeks to solve some of the world's most pressing problems, but failing to understand the social and political context can sink even the most well-intentioned study. James Lavery, the inaugural Hilton Chair in Global Health Ethics, aims to establish Emory as a world leader in the fast-emerging field.
---
---
---
Mysterious DNA modification seen in stress response
Emory geneticists have been studying a modification of DNA that is not well understood in animals: methylation of the DNA letter A (adenine). It appears more in the mouse brain under conditions of stress and may have a role in neuropsychiatric disorders.
---
---
---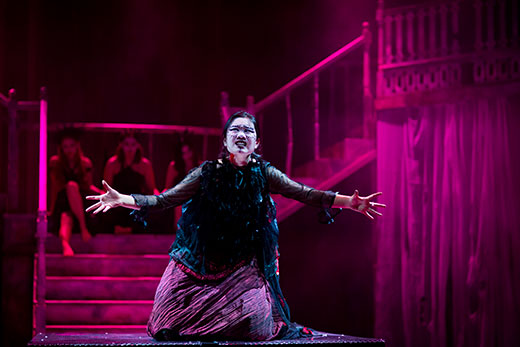 November arts events include renowned authors, musicians and a last taste of Halloween
Theater Emory carries the spooky spirit into November with "The Anointing of Dracula" on stage through Nov. 5. The upcoming month also features acclaimed Irish author Colm Tóibín and music under the stars at the Emory Planetarium.
Free flu vaccines: An annual flu vaccine is the best way to protect yourself and your family from the flu. Emory faculty and staff who are on the Emory medical plan (and their covered dependents) can receive a free flu vaccine. Learn more about your options.
Reading: "Howl"
Atlanta-based poets stage a group reading of Allen Ginsberg's poem, followed by a recitation of their own work inspired by the Beat movement.
When: Nov. 2, 6:30 p.m.
Where: Woodruff Library, Jones Room
Admission: Free
The CREATE Conference
Join business and faith communities to discuss the ethics and practice of environmental sustainability in daily life.
When: Nov. 6, 9:00 a.m.
Where: Emory Conference Center and Hotel
Admission: $15-$40
 
 

Text Mining in R
When: Nov. 1, 11:00 a.m.
Where: Woodruff Library, Room 312
Admission: Free

 
 
 

Annual Enrollment Assistance
When: Nov. 2, 5:30 a.m.
Where: Available until 4 p.m. at 1599 Clifton Road Building, Finance Training Room
Admission: Free

 
 
 
 
 
 
 
 
 
 
 
 
 
 
 

Canvas Open Q&A
When: Nov. 6, 1:00 p.m.
Where: Woodruff Memorial Library, Room 314
Admission: Free

 
 
 
 
 
 
 
 
Editor: Laura Douglas-Brown
Associate Vice President for Media Relations: Nancy Seideman
Interim Senior Vice President for Communications and Public Affairs: Vince Dollard

Emory Report is published by  Communications and Public Affairs
Read the Emory Report Guidelines
Copyright 2022 Emory University | All Rights Reserved
201 Dowman Drive, Atlanta, Georgia 30322 USA | 404.727.6123