For Faculty and Staff of Emory University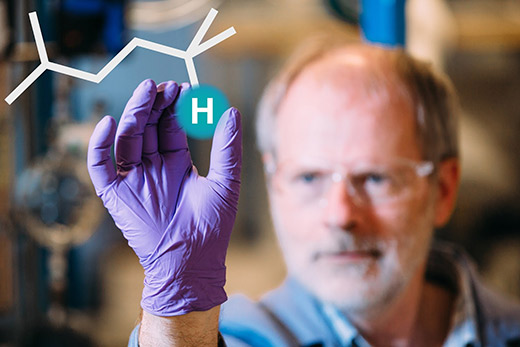 NSF awards Emory's Center for Selective C-H Functionalization $20 million
The National Science Foundation has awarded another $20 million to Emory's Center for Selective C-H Functionalization to fund the next phase of a global effort to revolutionize the field of organic synthesis, with implications for drug discovery and the production of new materials for everything from agriculture to electronics.
---
---
New digestive/liver disease gene identified by international team
Mutaz Sultan, a pediatrician at Mukassed Hospital in Jerusalem, and Paul Dawson, Emory professor of pediatrics, worked with geneticists in Israel to identify a new gene mutation affecting bile acid transport, a cause of congenital diarrhea and liver disease in children.
---
---
---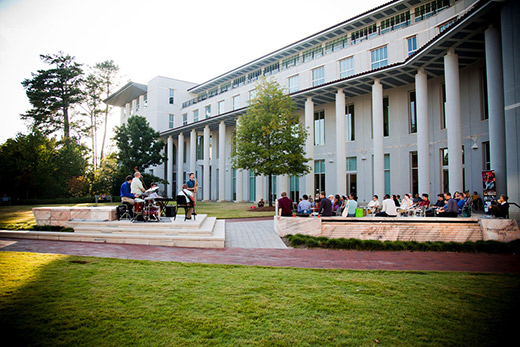 October: 10 things to do for $10 or less
The academic year is in full swing with a variety of events on and near Emory's campus. As the weather finally cools down, enjoy outdoor events including Jazz on the Green, soccer matches and the Open Streets Emory Village festival.
"The Dream Machine" exhibition opening
The Emory community gathered Sept. 28 to celebrate the opening of "The Dream Machine: The Beat Generation & the Counterculture." The first major consideration of the Beats in the U.S. in nearly a decade, the exhibit continues through May 15 at Woodruff Library. View more photos.
Support for caregivers: The Emory WorkLife Resource Center offers workshops to help employees caring for children or adults. Upcoming sessions include Wills, Trusts and Powers of Attorney (Oct. 11), Selecting and Evaluating Quality Childcare (Oct. 27) and the Caregiver Open House (Nov. 15).
Concert: Alessio Bax, piano, and Chee-Yun, violin
The Candler Concert Series kicks off with pianist Alessio Bax and violinist Chee-Yun performing Beethoven, Busconi and Brahms.
When: Oct. 7, 8:00 p.m.
Where: Schwartz Center for Performing Arts, Emerson Concert Hall
Admission: $50; $40 discount categories; $5 Emory students
Racial Realities and the Beloved Community
The Most Rev. Michael Curry, the 27th presiding bishop and primate of the Episcopal Church, gives a lecture, followed by a panel discussion.
When: Oct. 11, 7:00 p.m.
Where: Cannon Chapel, Sanctuary
Admission: Free
Quizzes and Exams in Canvas
Take a deep dive into creating and delivering exams and quizzes in Canvas, Emory's learning management system.
When: Oct. 12, 1:00 p.m.
Where: Woodruff Library, Room 314
Admission: Free
 
 
 
 
 
 
 

Georgia's Waterways
When: Oct. 11, 7:00 p.m.
Where: Bill and Carol Fox Center for Humanistic Inquiry
Admission: Free

 
 
 
 

Ancient Grains Cooking Class
When: Oct. 12, 7:30 p.m.
Where: Michael C. Carlos Museum, Ackerman Hall
Admission: $15 for Carlos Museum members; $20 for non-members

 
Editor: Laura Douglas-Brown
Associate Vice President for Media Relations: Nancy Seideman
Interim Senior Vice President for Communications and Public Affairs: Vince Dollard

Emory Report is published by  Communications and Public Affairs
Read the Emory Report Guidelines
Copyright 2022 Emory University | All Rights Reserved
201 Dowman Drive, Atlanta, Georgia 30322 USA | 404.727.6123