For Faculty and Staff of Emory University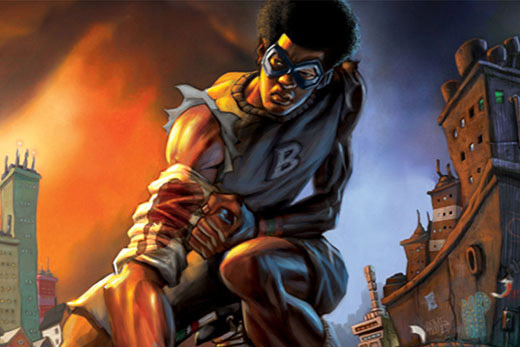 Inside Brotherman's Big City
In 1990, "Brotherman" debuted as one of the first comic books to feature a black hero. Almost three decades later, with help from Emory's digital scholars, this groundbreaking text is reimagined as an immersive, virtual reality world. Take a look inside Big City and learn the story behind its creation.
---
---
---
---
Fall sports teams aim for winning seasons
Emory's volleyball, soccer and cross country teams start their fall seasons Sept. 1, looking to build on last year's success, when all posted winning records and volleyball advanced to the quarterfinals of the NCAA Championships.
---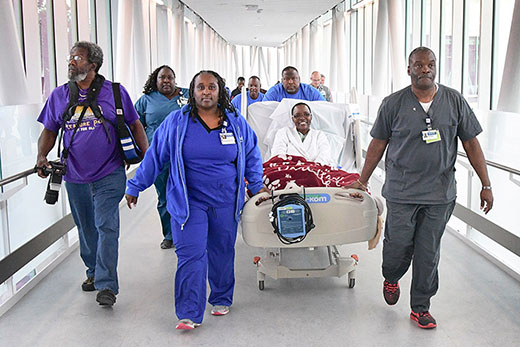 Applause for first inpatient in Emory University Hospital Tower
Nurses, physicians, administrators and other hospital staffers clapped and cheered as the first inpatient was rolled into the new Emory University Hospital Tower on Saturday. The 450,000-square-foot facility is expected to be fully operational by the end of October.
Take a "Journey" to improve your health: Emory employees enrolled in an Emory medical plan can participate in the Online Journeys Program through Aetna to learn about issues such as healthy eating, fitness, reducing stress and more. Complete two Journeys by Nov. 15 to be eligible for health insurance incentives.
Canvas Discussions
Learn about the Discussions tool in Canvas to use for thread levels, graded threads and threaded replies.
When: Sept. 1, 11:00 a.m.
Where: Woodruff Library, Room 314
Admission: Free
The Opioid Epidemic: A National Emergency
Hear leading public health, law enforcement and clinical experts discuss the national opioid epidemic. Remote viewing available.
When: Sept. 5, 12:00 p.m.
Where: Emory University Hospital, Auditorium
Admission: Free
"The Yellow Ticket" with Alicia Svigals
See the 1918 silent film with a new score performed live by composer and klezmer fiddler Alicia Svigals, pianist Marilyn Lerner and clarinetist Laura DeLuca.
When: Sept. 7, 8:00 p.m.
Where: Schwartz Center for Performing Arts, Emerson Concert Hall
Admission: $15; $12 discount categories; $5 students
 
 
 
 

WaterHub Tour
When: Sept. 5, 1:30 p.m.
Where: WaterHub on Peavine Creek Drive
Admission: Free

 
 
 
 
 
 
 
 
 
Editor: Laura Douglas-Brown
Executive Director of Communication: Susan Carini
Interim Senior Vice President for Communications and Public Affairs: Vince Dollard

Emory Report is published by  Communications and Public Affairs
Read the Emory Report Guidelines
Copyright 2022 Emory University | All Rights Reserved
201 Dowman Drive, Atlanta, Georgia 30322 USA | 404.727.6123