For Faculty and Staff of Emory University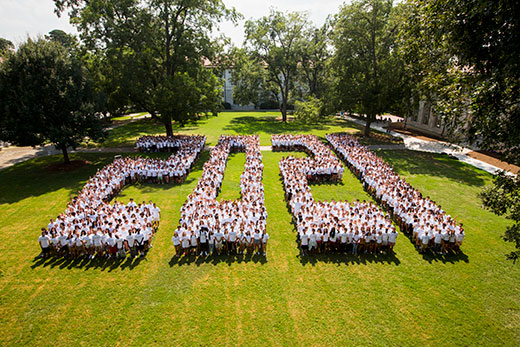 Meet Emory's Class of 2021
Emory's Class of 2021 arrives this week from across the nation and the world. Along with impressive grades, test scores and artistic and athletic endeavors, they bring diverse stories of their academic journeys.
---
Class of 2021: By the numbers
Take a closer look at the demographics of first-year students entering Emory University through Emory College of Arts and Sciences and Oxford College.
---
Move-In Day in less than a minute
When Emory's newest students arrived on campus, they joined in a time-honored ritual -- an experience made smoother by months of advance planning and hundreds of volunteers. Here's a glimpse of Move-In Day 2017.
---
---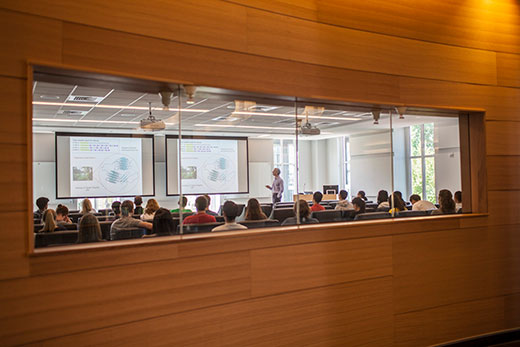 New academic year means new programs, events across Emory
The nine schools that make up Emory University have big plans for the 2017-18 academic year. Find out the stats on their incoming classes, plus what's novel and noteworthy, from new degree programs to new leaders.
Eclipse captivates Emory community
Emory's 2017-18 academic year got off to a unique start Monday as students, faculty and staff gathered on the university's Atlanta and Oxford campuses to watch the first partial solar eclipse to grace the area in decades. View more photos.
---
Emory College Move-In Day
Emory College's Class of 2021 arrived on campus Saturday, Aug. 19, for Move-In Day. Enthusiastic volunteers greeted new students and carried their belongings into residence halls. See more photos.
---
Oxford College Move-In Day
Oxford College welcomed the Class of 2021 to campus on Friday, Aug. 18, with a variety of activities, including the traditional Coca-Cola Toast. View the full gallery.
Emory Insider: Traditions
The Coca-Cola Toast: Each fall, the Coca-Cola Toast welcomes new Emory students to campus; each spring, graduating students raise a Coke bottle to bid farewell to their college years. The tradition commemorates Emory's relationship with The Coca-Cola Company, including Asa Griggs Candler's 1914 "Million Dollar Letter" and Robert W. and George Woodruff's 1979 gift of $105 million.
Canvas: Walk-In Help
Get quick help for common tasks in Emory's new learning management system. Also scheduled for Aug. 24 at 9 a.m.
When: Aug. 23, 11:00 a.m.
Where: Woodruff Library, Room 314
Admission: Free
ECDS + Atlanta Studies: Unpacking Manuel's Tavern
Celebrate the launch of the new "Unpacking Manuel's Tavern" website, an Atlanta Studies Network initiative that's managed jointly by Emory and Georgia State.
When: Aug. 29, 7:00 p.m.
Where: Manuel's Tavern
Admission: Free
Editor: Laura Douglas-Brown
Executive Director of Communication: Susan Carini
Interim Senior Vice President for Communications and Public Affairs: Vince Dollard

Emory Report is published by  Communications and Public Affairs
Read the Emory Report Guidelines
Copyright 2022 Emory University | All Rights Reserved
201 Dowman Drive, Atlanta, Georgia 30322 USA | 404.727.6123