For Faculty and Staff of Emory University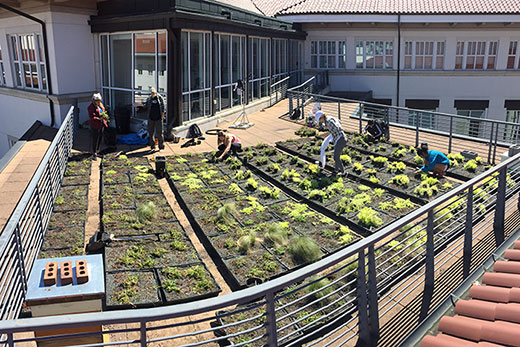 Green roofs take root at Emory
From campus buildings to pedestrian plazas and, now, a vegetable garden atop a university hospital, green roofs are serving Emory's sustainability vision.
---
---
How religious songs can help cancer patients heal
While the link between religion and mental health is well established, nursing professor Jill Hamilton's studies are the first to focus specifically on religious songs and African American cancer survivors.
---
---
---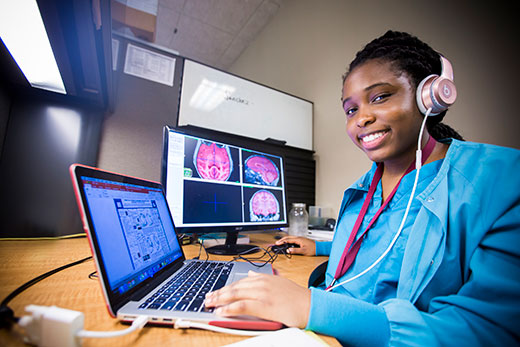 Summer undergraduate research at Emory is a SURE thing
Across Emory University, 96 undergraduates traded flip-flops for lab coats to spend the summer taking a deep dive into the world of research through a renewed initiative known as SURE.
MBA students take on Leader's Reaction Course
Battling the summer heat, MBA students in Goizueta Business School recently completed the 14th annual Leader's Reaction Course at Fort Benning. This year featured the largest group to date with 76 individuals making up 14 teams. The day consisted of learning about team work under "simulated stress situations."
Help with child care: As kids return to school, don't forget that Bright Horizons Back-Up Care Advantage offers temporary care to Emory University faculty, staff and Laney Graduate School families when your usual child and adult/elder care arrangements are unavailable. Programs can help with school holidays, teacher workdays, illnesses and more.
 

Canvas 101
When: Aug. 9, 9:00 a.m.
Where: Woodruff Library, Room 314
Admission: Free

 
 
 
 

WaterHub Tour
When: Aug. 9, 1:00 p.m.
Where: WaterHub on Peavine Creek Drive
Admission: Free

 
 
 
 
 
 

WaterHub Tour
When: Aug. 15, 11:00 a.m.
Where: WaterHub on Peavine Creek Drive
Admission: Free

 
 
 
 
 
 
 
 
 
 
 
 
 
 
Editor: Laura Douglas-Brown
Executive Director of Communication: Susan Carini
Interim Senior Vice President for Communications and Public Affairs: Vince Dollard

Emory Report is published by  Communications and Public Affairs
Read the Emory Report Guidelines
Copyright 2022 Emory University | All Rights Reserved
201 Dowman Drive, Atlanta, Georgia 30322 USA | 404.727.6123