For Faculty and Staff of Emory University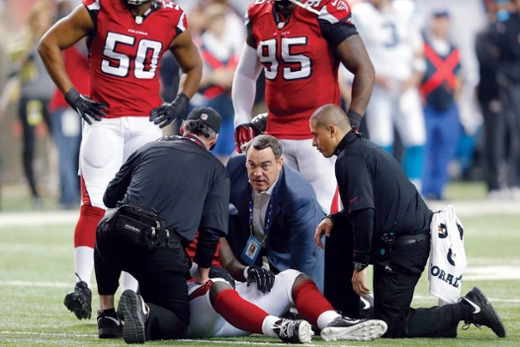 Doctors on the field
From the Super Bowl to the Peachtree Road Race, Emory doctors are on the sidelines for major sporting events, ready to respond to emergencies including concussions, broken bones and cardiac arrests.
---
---
A national imperative: a deep summer's breath
Our national discord weighs on all of us, but none more than the fresh, young minds of our nation. Emory President Claire E. Sterk encourages students to prioritize listening, reflection and rest this summer.
---
---
The neuroscience of learning across borders
A joint project between Emory and the National Autonomous University of Mexico Institute for Neurobiology leads students to new ways of learning science and conducting research.
---
Gene editing reverses Huntington's in mouse model
CRISPR/Cas9 gene editing, delivered by viral vector into the brain, can reverse Huntington's pathology and motor symptoms in a mouse model of the inherited neurological disorder, Emory scientists report.
---
---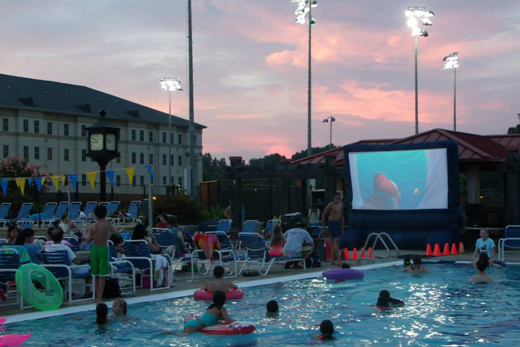 July: 10 things to do for $10 or less
Emory's campus calendar offers plenty of ways to cool off as the summer heats up. Head to the SAAC pool for the July 4 Independence Day party and the July 21 "Dive In Movie," enjoy free museum days with friends and family, and more.
Goodbye to the DUC
Demolition of the Dobbs University Center is now under way in earnest, clearing the way for construction of Emory's new Campus Life Center. Tear-down work will continue throughout the summer; the new facility is slated to open in May 2019. View more photos.
Emory Report schedule: Next week's Emory Report will be distributed on Wednesday instead of Tuesday due to the July 4 holiday. As you celebrate Independence Day, take a look back at one of our most-read stories: "What the Declaration of Independence really means by 'pursuit of happiness.'"
WaterHub Tour
Learn how Emory is recycling millions of gallons of water. Tours also offered on July 5 and July 11.
When: June 28, 1:00 p.m.
Where: WaterHub on Peavine Drive
Admission: Free
Independence Day celebration
Bring family and friends to the SAAC pool on July 4 for games, food and watery fun.
When: July 4, 1:00 p.m.
Where: Student Activity and Academic Center pool
Admission: Free for members; $5 guests of members; $10 walk-up
 
 
 
 

Canvas 101
When: June 29, 10:30 a.m.
Where: Woodruff Library, Room 314
Admission: Free

 
 
 
 
 
 
 

Canvas 101
When: July 11, 1:00 p.m.
Where: Woodruff Library, Room 314
Admission: Free

 
 
 
 
Editor: Laura Douglas-Brown
Executive Director of Communication: Susan Carini
Interim Senior Vice President for Communications and Public Affairs: Vince Dollard

Emory Report is published by  Communications and Public Affairs
Read the Emory Report Guidelines
Copyright 2022 Emory University | All Rights Reserved
201 Dowman Drive, Atlanta, Georgia 30322 USA | 404.727.6123