For Faculty and Staff of Emory University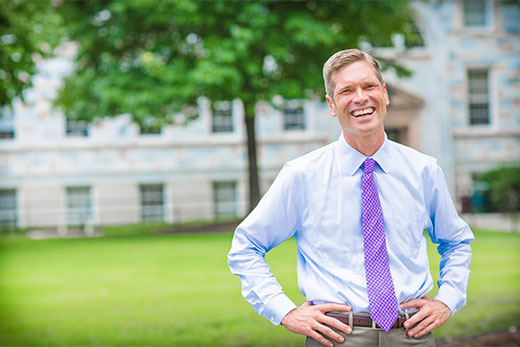 Elliott named dean of Emory College of Arts & Sciences
Michael A. Elliott, Asa Griggs Candler Professor of English, has been appointed dean of Emory College of Arts and Sciences, starting July 1, 2017. Elliott has served as interim dean of Emory College since August 2016.
---
---
June: 10 things to do for $10 or less
Purchase local and organic produce at the Summer Farmers Market, one of the amenities and events you have time to enjoy as Emory's campus slows down for the summer.
---
Emory researchers closer to cracking neural code of love
A team of Emory neuroscientists found a key connection between areas of the adult female prairie vole's brain reward system that promotes the emergence of pair bonds, a discovery that could help with efforts to improve social function in humans with disorders such as autism.
---
---
---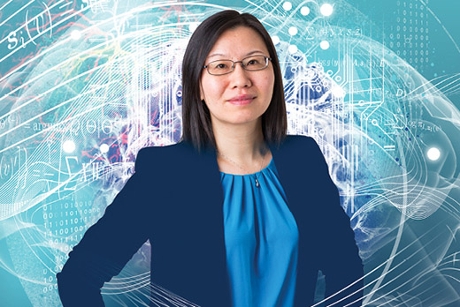 Finding mental disorders with math
What if a brain scan could detect the presence of a mental disorder even before symptoms have emerged? Or predict which depressed patients would respond to a particular medication and which would not? Emory's Ying Guo is working to transform such aspirations into reality using math.
Put your vacation reading in OverDrive: Enjoy access to popular e-books and audiobooks through Emory's OverDrive collection. Using the OverDrive distribution platform, users can download titles to Mac, Windows or a variety of mobile devices.
WaterHub Tour
Tour this award-winning facility and learn how Emory is recycling millions of gallons of water.
When: June 7, 1:00 p.m.
Where: WaterHub on Peavine Drive
Admission: Free
Beginning of Canvas Boot Camp
Gain broad familiarity with Canvas, Emory's new learning management system, through this two-week online course.
When: June 14, 1:30 p.m.
Where: Online
Admission: Free
Mindfulness 101
Join this 30-minute webinar to learn how mindfulness can help you slow down in the midst of daily pressures.
When: June 15, 12:30 p.m.
Where: Online
Admission: Free
 
 
 
 
 
 
 
 
 

Canvas 101
When: June 14, 10:00 a.m.
Where: Woodruff Library, Room 314
Admission: Free

 
 
 
 
 
Editor: Laura Douglas-Brown
Executive Director of Communication: Susan Carini
Interim Senior Vice President for Communications and Public Affairs: Vince Dollard

Emory Report is published by  Communications and Public Affairs
Read the Emory Report Guidelines
Copyright 2022 Emory University | All Rights Reserved
201 Dowman Drive, Atlanta, Georgia 30322 USA | 404.727.6123