For Faculty and Staff of Emory University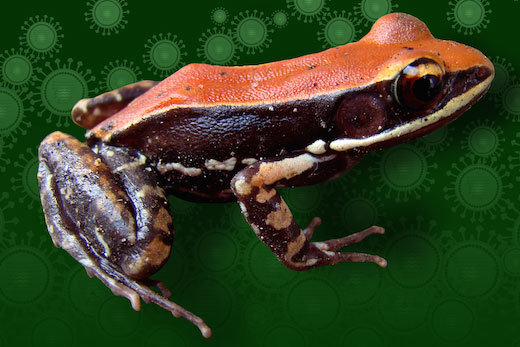 Frog slime kills flu virus
A component of the skin mucus secreted by South Indian frogs can kill the H1 variety of influenza viruses, researchers from Emory Vaccine Center and the Rajiv Gandhi Center for Biotechnology in India have discovered.
---
---
Research funding pits White House against Congress
Any cuts to science and research would slow medical progress, eliminate jobs, threaten the careers of young scientists, minimize our nation's standing as a global innovation leader and compromise other key American priorities.
---
---
Oxford campus drill tests emergency preparedness
Student and staff volunteers, first responders and members of Emory's Office of Critical Event Preparedness and Response recently staged the first full-scale emergency preparedness drill on the campus of Emory's Oxford College.
---
---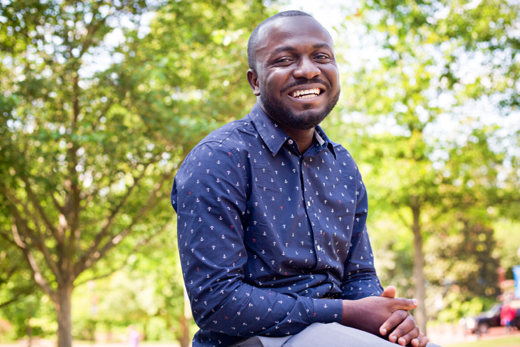 Recent graduate's STEM nonprofit continues to grow links with Emory
Kwadwo Sarpong, who graduated from Emory in 2015 with a bachelor's degree in neuroscience and behavioral biology, is co-founder of a nonprofit providing hands-on research experience to aspiring female scientists in Africa.
Ebola team attends "Facing Darkness" screening
Members of Emory's Serious Communicable Diseases Unit recently attended the first Atlanta screening of "Facing Darkness - A True Story of Faith: Saving Dr. Brantly from Ebola in Africa."
Check out a laptop for up to seven days: Woodruff Library now offers four MacBooks and six Dell laptops that can be checked out for up to seven days, a great option if your computer is being repaired or you need a laptop for a presentation and you only have a desktop. Reserve in advance by visiting or calling the Music & Media Library.
Healthy Transitions: Planning for Retirement
Learn about both the financial and emotional aspects of retirement and develop strategies for your next milestone.
When: April 24, 1:00 p.m.
Where: Miller-Ward Alumni House, Governor's Hall
Admission: Free
Mozart @ the Med School
The world-renowned Vega String Quartet performs its popular annual concert at the Emory School of Medicine.
When: April 25, 12:00 p.m.
Where: James B. Williams Medical Education Building, Lobby
Admission: Free
State of the Woodruff Health Sciences Center Address
Jonathan Lewin, executive vice president for health affairs and president and CEO of Emory Healthcare, discusses the Woodruff Health Sciences Center. Reception follows.
When: April 25, 4:30 p.m.
Where: WHSCAB Auditorium
Admission: Free
 
 

Concert: Ransom Notes
When: April 21, 12:00 p.m.
Where: Michael C. Carlos Museum, Ackerman Hall
Admission: Free

 
 
 
 
 

Emory Wind Ensemble
When: April 21, 8:00 p.m.
Where: Schwartz Center for Performing Arts, Emerson Concert Hall
Admission: Free

 

The Heel to Heal Superhero 5k
When: April 22, 9:30 a.m.
Where: SAAC field and Lullwater Preserve
Admission: $30 online; $35 at the event; kids under 10 are free

 
 
 

Stageworks 2017
When: April 22, 7:00 p.m.
Where: Performing Arts Studio
Admission: Free

 
 
 

Emory Concert Choir
When: April 23, 7:00 p.m.
Where: Schwartz Center for Performing Arts, Emerson Concert Hall
Admission: Free

 
 
 
 
 
 
Editor: Laura Douglas-Brown
Executive Director of Communication: Susan Carini
Interim Senior Vice President for Communications and Public Affairs: Vince Dollard

Emory Report is published by  Communications and Public Affairs
Read the Emory Report Guidelines
Copyright 2022 Emory University | All Rights Reserved
201 Dowman Drive, Atlanta, Georgia 30322 USA | 404.727.6123